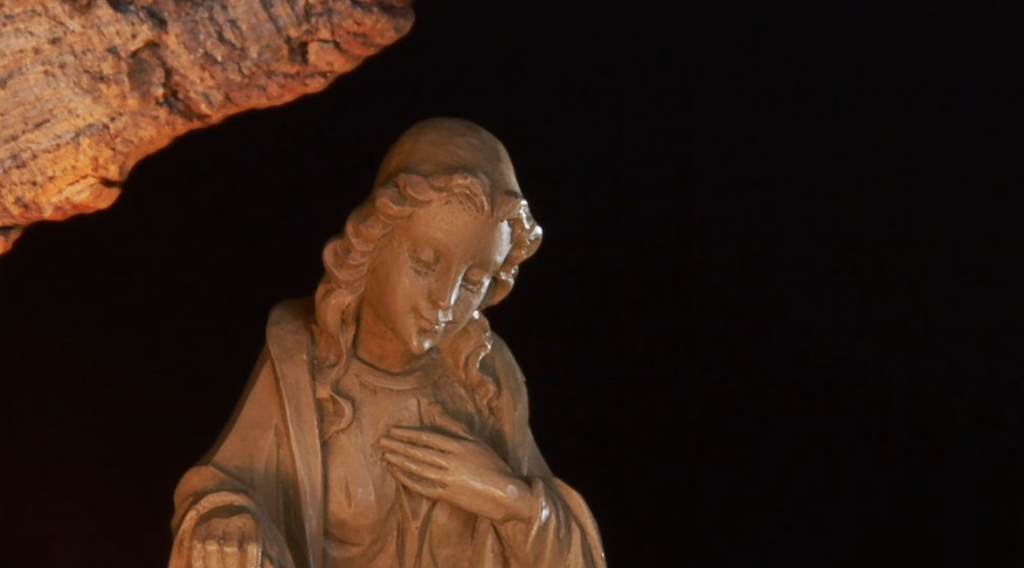 If it weren't for women, we wouldn't have Christmas
Just think about it. Without Mary, Jesus would not have been born.
But it's not just Mary who makes Christmas possible.
Think of all the women you know who take to heart preparing for and celebrating Christmas.
And I'm not just talking about all the holiday traditions. Think about how women have brought the spirit of Christ's appearing to their daily activities all year long.
That is the true spirit of Christmas.
In this episode, I talk about
What we can learn from Mary: humility and readiness to embrace God's plan for her
Why we need to honor all women who bring the spirit of Christmas to the world
Why honoring women is really honoring God
How we can all "give birth" to the Christ every day in the way we act and treat others
How to have the spirit of Christmas all year long
And for us guys, it's time to be a Joseph. Sometimes you have the lead role, but Joseph knew he was in a supporting role. How can you support the women in your life as they prepare for and celebrate Christmas?
Here are the two episodes I mentioned this week:
It's Okay to Talk Back to Angels
Your Name is Written in Heaven
Please share this with a friend.
Christmas blessings,
James
To support the podcast financially, click here: Support the show
THANK YOU!
Bible references in this episode:
Luke 1:38  ESV
38  And Mary said, "Behold, I am the servant of the Lord; let it be to me according to your word." And the angel departed from her.
Luke 1:46-55  ESV
46  And Mary said,
"My soul magnifies the Lord,
47  and my spirit rejoices in God my Savior,
48  for he has looked on the humble estate of his servant.
For behold, from now on all generations will call me blessed;"
49  for he who is mighty has done great things for me,
and holy is his name.
50  And his mercy is for those who fear him
from generation to generation.
51  He has shown strength with his arm;
he has scattered the proud in the thoughts of their hearts;
52  he has brought down the mighty from their thrones
and exalted those of humble estate;
53  he has filled the hungry with good things,
and the rich he has sent away empty.
54  He has helped his servant Israel,
in remembrance of his mercy,
55  as he spoke to our fathers,
to Abraham and to his offspring forever."
Luke 2:8-20  ESV
8  And in the same region there were shepherds out in the field, keeping watch over their flock by night.
9  And an angel of the Lord appeared to them, and the glory of the Lord shone around them, and they were filled with great fear.
10  And the angel said to them, "Fear not, for behold, I bring you good news of great joy that will be for all the people.
11  For unto you is born this day in the city of David a Savior, who is Christ the Lord.
12  And this will be a sign for you: you will find a baby wrapped in swaddling cloths and lying in a manger."
13  And suddenly there was with the angel a multitude of the heavenly host praising God and saying,
14  "Glory to God in the highest,
and on earth peace among those with whom he is pleased!"
15  When the angels went away from them into heaven, the shepherds said to one another, "Let us go over to Bethlehem and see this thing that has happened, which the Lord has made known to us."
16  And they went with haste and found Mary and Joseph, and the baby lying in a manger.
17  And when they saw it, they made known the saying that had been told them concerning this child.
18  And all who heard it wondered at what the shepherds told them.
19  But Mary treasured up all these things, pondering them in her heart.
20  And the shepherds returned, glorifying and praising God for all they had heard and seen, as it had been told them.
Genesis 1:27  ESV
27  So God created man in his own image,
in the image of God he created him;
male and female he created them.