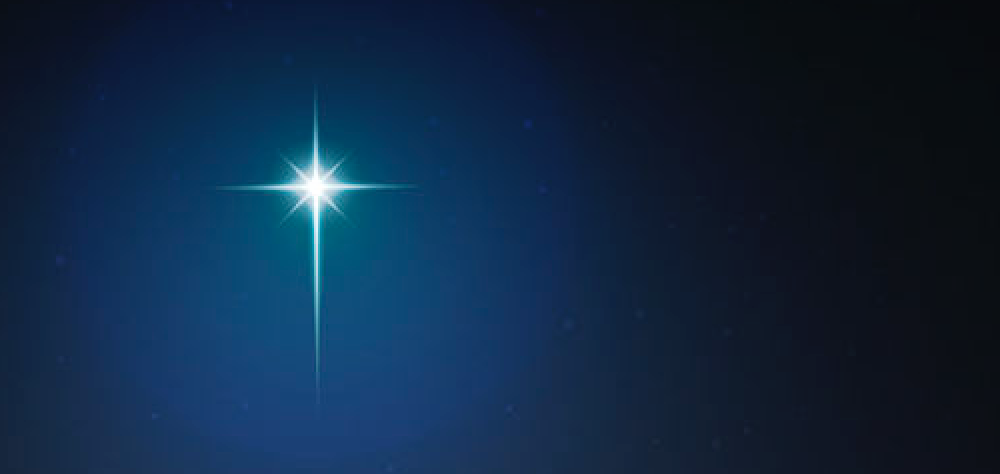 There's so much more to Christmas than Jesus's birth
I'm not talking about lots of goodies to eat and presents under the Christmas tree.
A major part of the Christmas story is how people in the Bible respond to the birth of Jesus.
In this episode I talk about how there were two main ways that these well-known and mostly loved characters in the Bible responded:
Mary and Joseph
Elisabeth and the unborn John the Baptist
the innkeeper
the shepherds in the field
the Wisemen
Simeon and Anna
And don't forget King Herod
Jesus's message was, and continues to be, for all mankind
From looking at the list above, it is clear God chose to reveal the appearing of the Christ to both men and women, rich and poor, young and old. All bare witness to the fact that Jesus was the Messiah. Even Herod believed that Jesus might indeed be the King of the Jews, but he responded very differently from the others because he didn't have a heart right with God.
How do you respond to the birth of Jesus?
How do you respond to the appearing of Christ today? Is there room in your heart for Christ to appear on a daily basis?
The true spirit of Christmas
People talk about keeping the Christ in Christmas during the holiday season, but we need to keep Christ in Christmas every day during the year. What does that mean? It means to think and act and live like Jesus did, ministering to those in need, loving your neighbor as yourself, and seeking God's will in all you do.
A very Merry Christmas to you!
Blessings,
James
Thank you for supporting the show
Bible references in this episode:
Luke 1:38  ESV
38  And Mary said, "Behold, I am the servant of the Lord; let it be to me according to your word." And the angel departed from her.
Matthew 1:19,20, 24, 25  ESV
19  And her husband Joseph, being a just man and unwilling to put her to shame, resolved to divorce her quietly.
20  But as he considered these things, behold, an angel of the Lord appeared to him in a dream, saying, "Joseph, son of David, do not fear to take Mary as your wife, for that which is conceived in her is from the Holy Spirit.
24  When Joseph woke from sleep, he did as the angel of the Lord commanded him: he took his wife,
25  but knew her not until she had given birth to a son. And he called his name Jesus.
Luke 2:41-43  ESV
41  And when Elizabeth heard the greeting of Mary, the baby leaped in her womb. And Elizabeth was filled with the Holy Spirit,
42  and she exclaimed with a loud cry, "Blessed are you among women, and blessed is the fruit of your womb!
43  And why is this granted to me that the mother of my Lord should come to me?
Luke 2:8-12  ESV
8  And in the same region there were shepherds out in the field, keeping watch over their flock by night.
9  And an angel of the Lord appeared to them, and the glory of the Lord shone around them, and they were filled with great fear.
10  And the angel said to them, "Fear not, for behold, I bring you good news of great joy that will be for all the people.
11  For unto you is born this day in the city of David a Savior, who is Christ the Lord.
12  And this will be a sign for you: you will find a baby wrapped in swaddling cloths and lying in a manger."
15  When the angels went away from them into heaven, the shepherds said to one another, "Let us go over to Bethlehem and see this thing that has happened, which the Lord has made known to us."
Luke 2:25-32   ESV
25  Now there was a man in Jerusalem, whose name was Simeon, and this man was righteous and devout, waiting for the consolation of Israel, and the Holy Spirit was upon him.
26  And it had been revealed to him by the Holy Spirit that he would not see death before he had seen the Lord's Christ.
27  And he came in the Spirit into the temple, and when the parents brought in the child Jesus, to do for him according to the custom of the Law,
28  he took him up in his arms and blessed God and said,
29  "Lord, now you are letting your servant depart in peace,
according to your word;
30  for my eyes have seen your salvation
31  that you have prepared in the presence of all peoples,
32  a light for revelation to the Gentiles,
and for glory to your people Israel."
Luke 2:36-38  ESV
36  And there was a prophetess, Anna, the daughter of Phanuel, of the tribe of Asher. She was advanced in years, having lived with her husband seven years from when she was a virgin,
37  and then as a widow until she was eighty-four. She did not depart from the temple, worshiping with fasting and prayer night and day.
38  And coming up at that very hour she began to give thanks to God and to speak of him to all who were waiting for the redemption of Jerusalem.
Matthew 2:1, 2, 11, 12 ESV
1  Now after Jesus was born in Bethlehem of Judea in the days of Herod the king, behold, wise men from the east came to Jerusalem,
2  saying, "Where is he who has been born king of the Jews? For we saw his star when it rose and have come to worship him."
11  And going into the house, they saw the child with Mary his mother, and they fell down and worshiped him. Then, opening their treasures, they offered him gifts, gold and frankincense and myrrh.
12  And being warned in a dream not to return to Herod, they departed to their own country by another way.
Matthew 2:16  ESV
16  Then Herod, when he saw that he had been tricked by the wise men, became furious, and he sent and killed all the male children in Bethlehem and in all that region who were two years old or under, according to the time that he had ascertained from the wise men.
Matthew 2:3, 4  ESV
3  When Herod the king heard this, he was troubled, and all Jerusalem with him;
4  and assembling all the chief priests and scribes of the people, he inquired of them where the Christ was to be born.
1 Corinthians 2:16  ESV
16  But we have the mind of Christ.