SPECIAL ANNOUNCEMENT: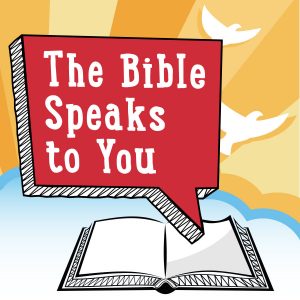 After many weeks of planning and recording, "The Bible Speaks to You Podcast" is ready to go live next Tues., Oct. 29. I am so excited.
The main goal of this podcast is to get back to the original Christianity of Jesus with his promise that the kingdom of heaven is at hand and his focus on healing and salvation.
I have three episodes that will be available next Tuesday, the 29th.
Getting Back to the Original Christianity of Jesus
The Kingdom of Heaven is at Hand
Praying with the Mindset of Christ
Could you please do me a BIG favor?
Next Tuesday, Oct. 29, when the podcast goes live, could you please go to Apple Podcasts, Google Podcasts, Stitcher, or Spotify? Just search for "The Bible Speaks to You" in whichever directory you use. I will send another email early next week with more specific instructions. Then please:
Download the podcast onto your phone or device to listen
Leave a review and comment
This helps get the word out because the more reviews, comments, and downloads there are, the better the podcast is promoted by Apple, etc. and the more people will see it.
And please share this with your friends next Tuesday, launch day.
Thank you so much for your support and encouragement to do this podcast. If you have any questions or have a topic you would like me to address on a future episode, please let me know.
I appreciate you very much.
Blessings,
James
P.S. I need your help to share this widely. And just so you know, you'll be getting several emails from me with more info about the podcast, how to subscribe, and how to share. Thanks again!
P.P.S. To sign up for email notifications so you won't miss a single podcast episode or blog post, click here.