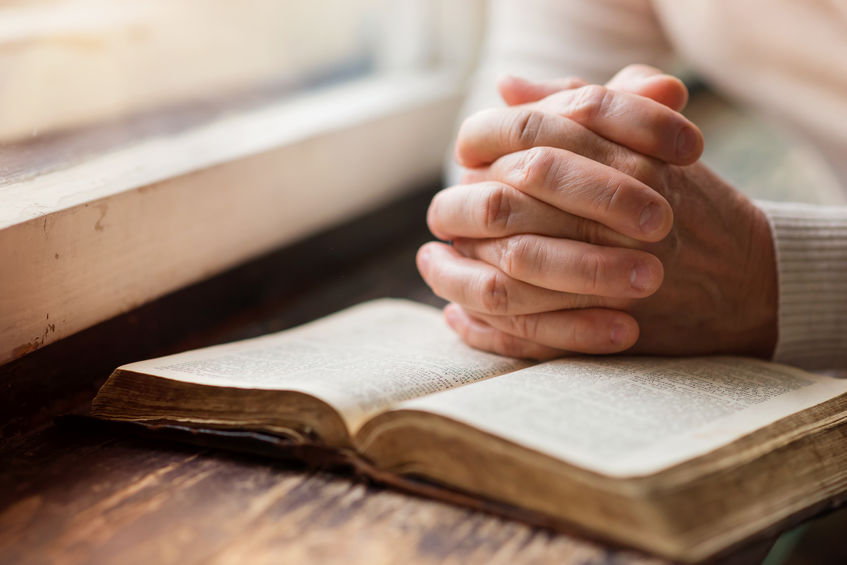 How can we dig deeper into the Bible?
Have you ever felt like your Bible study is sort of flat? The passage you're reading is just words and there's nothing new to get from it?
This week's episode will give you some ideas about how to get some fresh inspiration by digging deeper into the Bible in a thoughtful and meaningful way.
Lectio Divina
This week I have a conversation with Eric Nevins. Eric graduated from Trinity with a degree in Bible Studies and also went to divinity school at Trinity. He is the creator of Christian Podcasters Association and the Halfway There Podcast.
Eric talks about the importance of reading a Bible passage multiple times to get more out of it. In fact, he recommends reading the same verses eight days to reflect on, ask questions, and ponder all that's going on in the passage.
Eric has created a Bible study on Mark 1:40-45 which tells the story of Jesus healing a leper. It's an eight day process called lectio divina that digs deep into these verses to discover things you've never seen before. It's called Jesus is Willing: An 8 Day Experience.
Life questions
One of the big questions Eric has often asked himself is "I've been trying to follow God and life is not working out the way I thought. What do I do now?"
He has learned and likes to say:
"God is not an ATM. You can't put your 'faith card' in and push the buttons of Bible reading, some prayer, and a little bit of holy-ish living and get out of Him whatever blessing you want. That's just not how it works."
How do people grow in Christ?
One of the most important things for Eric is: How do people grow in Christ? It's so much more than just reading the Bible and praying.
He started his podcast, Halfway There to tell the whole journey of people in their walk with Christ, the ups and downs, the struggles and the victories in life.
He talks to a wide variety of people on his podcast sharing how they are living their Christian faith.
Jesus is willing
In studying Mark 1: 40-45, with his "8 Day Experience" Eric brings up the issue of whether Jesus is willing to heal the leper in Mark 1:40. Digging into this story brings to the surface a question for us: Is God willing to heal us as well?
Are we afraid to ask for God to heal us because we think we might not be healed?
Day One: Be curious
In the first day of the "8 Day Experience" Eric says we must be curious about what we read in Mark 1:40-45, even if we've read those verses many times
Being curious is crucial.
"Curiosity is one of the most underused superpowers in the world. The things we're curious about get our attention. They get us to think about and meditate on things."

"Don't gloss over the details when you read the Bible. When the stories get familiar, we need to spend more time with the passage, figure out what stands out to you, What do you want to know? And as you do that, I believe that the Lord will reveal more to you through a particular passage."
Day Two: Ask questions
Turn your curiosity into questions.
Here are some of mine:
Why did the leper believe Jesus was able to heal him?
Why did he ask if Jesus was willing to heal him instead of asking him to heal him directly?
What did the leper think and feel when Jesus touched him?
Why did Jesus command the leper to "Be clean" instead of say, "You are clean."?
What was Jesus's motive for telling the leper not to tell anyone he was healed?
Why did the leper disobey Jesus and tell everyone anyway?
Can I be healed?
Am I willing to be healed?
Will I ask to be healed?
When you ask questions, it makes you look deeper into a Bible passage and you see more than you do when you just read straight through.
Go deep into the Bible
With the lectio divina process, you read the passage one day, reflect on it the next, respond to it the next, remain with it,  and return again several times. Asking questions and contemplating the answers all the way.
Instead of going wide, go deep, letting the Holy Spirit guide you. Eric says,
"It allows us to meditate on a passage over and over and over again, and instead of having it go wide, we go deep with it and it really becomes part of who we are… There's a place for letting a passage seep deep into your soul."
His 8 Day Experience guides you each day and allows you to go over and over Mark 1 to get a deeper meaning of what is in the text.
Washing the disciples' feet
Eric talks about a deep dive, through the lectio divina process, into John 13 where Jesus washed the disciples' feet at the Last Supper. The thing that really stood out to him as he continued to reflect on this scene over several days was Jesus's humanity. Jesus took on the role of a servant.
And imagine how Peter was calling out to John across the room asking who was going to betray Jesus.
There's so much to learn in this passage about serving people. Eric says it has helped him serve people better in his work and all his activities.
A noble life goal
Eric's goal in life to help more people be better followers of Jesus.
One way is to encourage deeper Bible study.
Is Bible study of the head or the heart?
Is it just an intellectual exercise or is to help us experience the presence of Christ in our lives?
I asked him: When we study the Bible, how can we imbibe the spirit of Christ, feel the presence of the Holy Spirit so it's not just a learning exercise but something we experience and can practice in our daily lives? He replied,
"The key is really to listen to the Lord. I really think Scripture is about showing us how to have a relationship with God. That's what God wants. God says throughout the Bible, 'I will be their God and they will be my people.'"
Balance is key
It's important to study to Bible for the teaching is has for us (2 Timothy 3:16) but it's also important to let it show us how to have a relationship with and listen to God.
Sometimes we need to be quiet when reading the Bible. Ask our questions about the passage, then ask God in prayer, "Is there more?" or "What does that mean?" Is there something else God wants me to see that you're not seeing?
How do we take these deeper lessons and apply them to our daily lives?
That depends on the person. If God convicts you of something you need to do or not do, then it's up to you to follow His guidance.
Sometimes you have to change what you believe, as with Mark 1:40-45. If you believe God is not willing to heal you, you may have to change your belief.
We need a balance between thorough intellectual study and deep contemplative study.
Changing your beliefs is scary
Why is it scary to change your beliefs?
"It's always scary when your beliefs are challenged, because it means you have to let go of one thing to grasp onto a new belief. Every belief is about identity. So you might have to be a different person if you have a different set of beliefs. But that's part of being renewed, the renewal of your mind (Rom 12:2).
That's what the Gospel is all about, transformation.
How do we do that?
"Iteration: You can improve one thing at a time, take one step at a time. We do our part and God will do His part."
"The Father in me does the work." Jesus
When Jesus says that he only does what he sees the Father do (John 5:19) and that it's the Father in him who does the works (John 14:10), and that he can do nothing on his own without the Father (John 5:30), Eric concludes
"That elevates our expectation of ourselves, shouldn't it? We also should strive to do the same, to nurture that intimacy with the Father."
Practice the long, slow, meditative process of studying a Bible passage until the idea starts to show up and become part of your life.
Spiritual doldrums
If someone is in the spiritual doldrums, it's okay. It can be normal Eric points out. Don't be discouraged. There's nothing wrong with you.
Think about what you're experiencing and the questions you have and find a passage in the Bible that address the issues and then do something different. Like go out in the country and "consider the lilies."
Come back to a passage over and over and let it soak in. Then try to summarize what you learned and experienced with this study into one sentence.
Final questions
I asked Eric if he could talk to any Bible character, except Jesus, who would it be and what would you ask
"I would ask John how he came to a place where love was the definition of Christlikeness."
What Bible character do you identify with?
"Peter, in the sense of blurting out things a little too soon and a little ill-advisedly. Peter's the every-man and I identify with that."
How would you describe Jesus' original message.
"Jesus wanted us to live with God, like the kingdom of God is at hand."
Links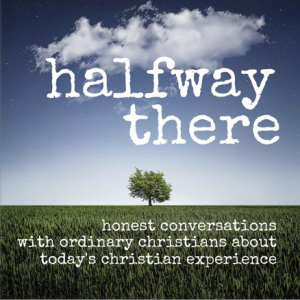 Jesus is Willing: An 8 Day Experience.
James Early is a Bible teacher, speaker, and podcaster and conducts Bible workshops online and in person. His focus is on getting back to the original Christianity of Jesus by embracing the mindset of Christ in daily life. Contact him here.

Bible references in this episode:
Mark 1:40-45  ESV
40  And a leper came to him, imploring him, and kneeling said to him, "If you will, you can make me clean."
41  Moved with pity, he stretched out his hand and touched him and said to him, "I will; be clean."
42  And immediately the leprosy left him, and he was made clean.
43  And Jesus sternly charged him and sent him away at once,
44  and said to him, "See that you say nothing to anyone, but go, show yourself to the priest and offer for your cleansing what Moses commanded, for a proof to them."
45  But he went out and began to talk freely about it, and to spread the news, so that Jesus could no longer openly enter a town, but was out in desolate places, and people were coming to him from every quarter.
Romans 8:1  ESV
1  There is therefore now no condemnation for those who are in Christ Jesus.
John 13:3-5  ESV
3  Jesus, knowing that the Father had given all things into his hands, and that he had come from God and was going back to God,
4  rose from supper. He laid aside his outer garments, and taking a towel, tied it around his waist.
5  Then he poured water into a basin and began to wash the disciples' feet and to wipe them with the towel that was wrapped around him.
Ezekiel 37:27  ESV
27  My dwelling place shall be with them, and I will be their God, and they shall be my people.
John 5:19, 30  ESV
19  So Jesus said to them, "Truly, truly, I say to you, the Son can do nothing of his own accord, but only what he sees the Father doing. For whatever the Father does, that the Son does likewise.
30  I can do nothing on my own. As I hear, I judge, and my judgment is just, because I seek not my own will but the will of him who sent me.
Romans 12:2  ESV
2  Do not be conformed to this world, but be transformed by the renewal of your mind, that by testing you may discern what is the will of God, what is good and acceptable and perfect.
2 Corinthians 5:17  ESV
17  Therefore, if anyone is in Christ, he is a new creation. The old has passed away; behold, the new has come.
2 Timothy 3:16  ESV
16  All Scripture is breathed out by God and profitable for teaching, for reproof, for correction, and for training in righteousness,
Philippians 2:12  ESV
12  Therefore, my beloved, as you have always obeyed, so now, not only as in my presence but much more in my absence, work out your own salvation with fear and trembling,
John 14:10  ESV
10  Do you not believe that I am in the Father and the Father is in me? The words that I say to you I do not speak on my own authority, but the Father who dwells in me does his works.
Habakkuk 2:4  ESV
4  "Behold, his soul is puffed up; it is not upright within him,
but the righteous shall live by his faith.
Matthew 6:28  ESV
28  Consider the lilies of the field, how they grow: they neither toil nor spin,
1 John 4:7  ESV
7  Beloved, let us love one another, for love is from God, and whoever loves has been born of God and knows God.