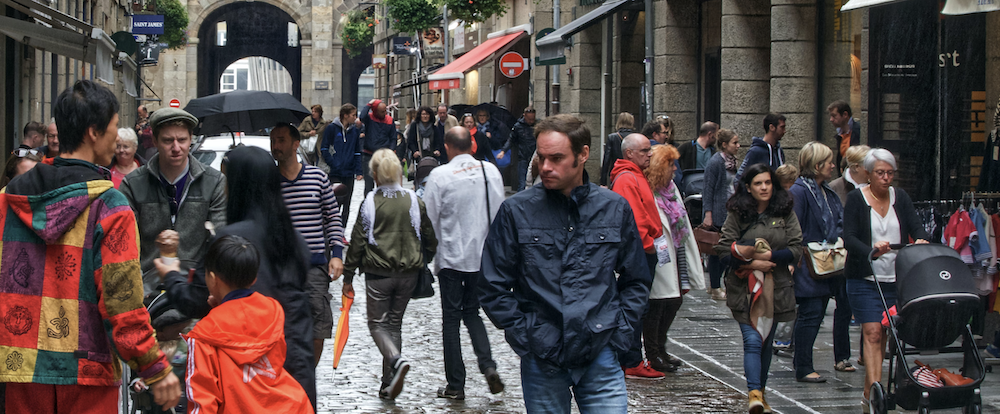 Do you have to die and go to heaven before you see Jesus?
That's what a lot of people believe. In fact, I have a friend who can't wait to die so he will get to see Jesus in heaven.
But Jesus never said we have to die to experience heaven. He said the kingdom of heaven is at hand. And he emphasized the fact that the kingdom of God is within us. That means it's here right now. We just have to learn to perceive what the Holy Spirit is revealing to us.
And by the way, Jesus never said we have to die to see him either.
When will we see Jesus?
In this week's episode, I delve into some of the common beliefs about seeing Jesus after we die and point out that there's a much better to "see Jesus" right now, every day.
And by the way, just seeing Jesus is not going to solve your problems. Lots of people saw him 2,000 years ago, but they didn't really see him. They didn't see who he is or understand him.
Even his disciples, who saw him every day, did not always understand him or see him clearly. They were often full of doubts and fears.
Do you want to see Jesus?
The best way to see Jesus is to follow his example, have compassion on people, and minister to them the way he did.
In fact, this is exactly what Jesus said is the best way to see him. Referring to the time when he would separate the sheep from the goats, those who ministered to those in need and those who didn't, Jesus said that those who had helped others had actually helped him. And he added that those who didn't help others did not help him.
The "goats" complained that if they had seen Jesus, they would have helped him. They didn't get his point.
See Jesus face to face today
What if you treated everyone you met the way you would treat Jesus? I know that's quite a big IF. But it is possible to strive for that goal. Think of your family, your friends, the folks at work, school, and church, the strangers you pass on the street, everyone you come in contact with. What if you loved them the way you love Jesus? What do you think would happen?
What if just a few people did that? Imagine if our politicians could pull that off? What a different place the world would be.
I encourage you to quit waiting to see Jesus. Start seeing him right now in everyone you meet.
And let me know how it goes.
Here's the previous episode I mentioned this week: Are You Afraid to Love as Much as Jesus Did?
Special announcements
Support Meals on Wheels on Podchaser
When you write a review for The Bible Speaks to You Podcast before the end of April, 2021 on the podcast directory Podchaser, they will donate 25 cents to Meals on Wheels. And when I respond to your review, they will donate another 25 cents. All you need to do is go to my listing on podchaser.com, click on the Reviews menu tab, write a review and rate for the podcast. If you'd like to review a specific episode, just scroll down to find the one you want, click on it, then click on the review tab and write your masterpiece. Thanks so much!
Bible workshop: Praying with the Mindset of Jesus
Do you ever wish your prayers could be more effective?

Let's face it, we're dealing with some pretty big problems these days – globally all the way down to our individual lives.

Wouldn't it be great if Jesus was here and you could just ask him to solve all your problems?

The good news is that Jesus has given us the tools to think and pray just like he did.

In a two-part workshop, Bible teacher James Early will dig deep into how Jesus thought and prayed, the lens through which he saw himself, mankind, and his relationship to God. It is this lens or mindset of Jesus which empowered him to heal and redeem those who were suffering and sinning. And he promised that you and I can follow his example.

But it takes a shift in thought and perspective. The workshop is called:

Praying with the Mindset of Jesus.

In this Bible workshop you'll learn:

What it means to pray with the "mind of Christ" (1 Corinthians 2:16)
How to use the spiritual lens Jesus looked through to heal like he did
What the main reason is our prayers often fail to bring healing
How to shift from the Adam-mindset to the Jesus-mindset (and why you can't combine the two)
How to regain your inspiration when you feel spiritually bankrupt and your prayers seem like empty words
How to pray with the spiritual authority and expectation of Jesus

This class is full of practical ideas that will make a world of difference in your prayers for yourself, your prayers for others, and your prayers for the world.

Two Saturdays: April 17, April 24
1:00-3:00 pm EDT

A donation is requested and there is a suggested amount of $30, but you can give whatever is right for you.

To register, go to prayerfulliving.com
Thanks so much for listening and sharing this with a friend.
Have a great week.
Blessings,
James
Bible References in this episode:
Matthew 4:17  ESV
17  Jesus began to preach, saying, "Repent, for the kingdom of heaven is at hand."
Luke 17:21  KJV
21  …behold, the kingdom of God is within you.
Matthew 15:31-45  ESV
31 "When the Son of Man comes in his glory, and all the angels with him, then he will sit on his glorious throne.
32  Before him will be gathered all the nations, and he will separate people one from another as a shepherd separates the sheep from the goats.
33  And he will place the sheep on his right, but the goats on the left.
34  Then the King will say to those on his right, 'Come, you who are blessed by my Father, inherit the kingdom prepared for you from the foundation of the world.
35  For I was hungry and you gave me food, I was thirsty and you gave me drink, I was a stranger and you welcomed me,
36  I was naked and you clothed me, I was sick and you visited me, I was in prison and you came to me.'
37  Then the righteous will answer him, saying, 'Lord, when did we see you hungry and feed you, or thirsty and give you drink?
38  And when did we see you a stranger and welcome you, or naked and clothe you?
39  And when did we see you sick or in prison and visit you?'
40  And the King will answer them, 'Truly, I say to you, as you did it to one of the least of these my brothers, you did it to me.'
41  "Then he will say to those on his left, 'Depart from me, you cursed, into the eternal fire prepared for the devil and his angels.
42  For I was hungry and you gave me no food, I was thirsty and you gave me no drink,
43  I was a stranger and you did not welcome me, naked and you did not clothe me, sick and in prison and you did not visit me.'
44  Then they also will answer, saying, 'Lord, when did we see you hungry or thirsty or a stranger or naked or sick or in prison, and did not minister to you?'
45  Then he will answer them, saying, 'Truly, I say to you, as you did not do it to one of the least of these, you did not do it to me.'
John 15:12  ESV
12  This is my commandment, that you love one another as I have loved you.
John 15:9  ESV
9  As the Father has loved me, so have I loved you. Abide in my love.
1 Corinthians 2:16  ESV
16  But we have the mind of Christ.
Photo by Pascal Bernardon on Unsplash