To celebrate the one year anniversary of the podcast, please let me know of something that was helpful from the show and how it has made a difference in your life. You can reach me at james@thebiblespeakstoyou.com or thebiblespeakstoyou.com/contact.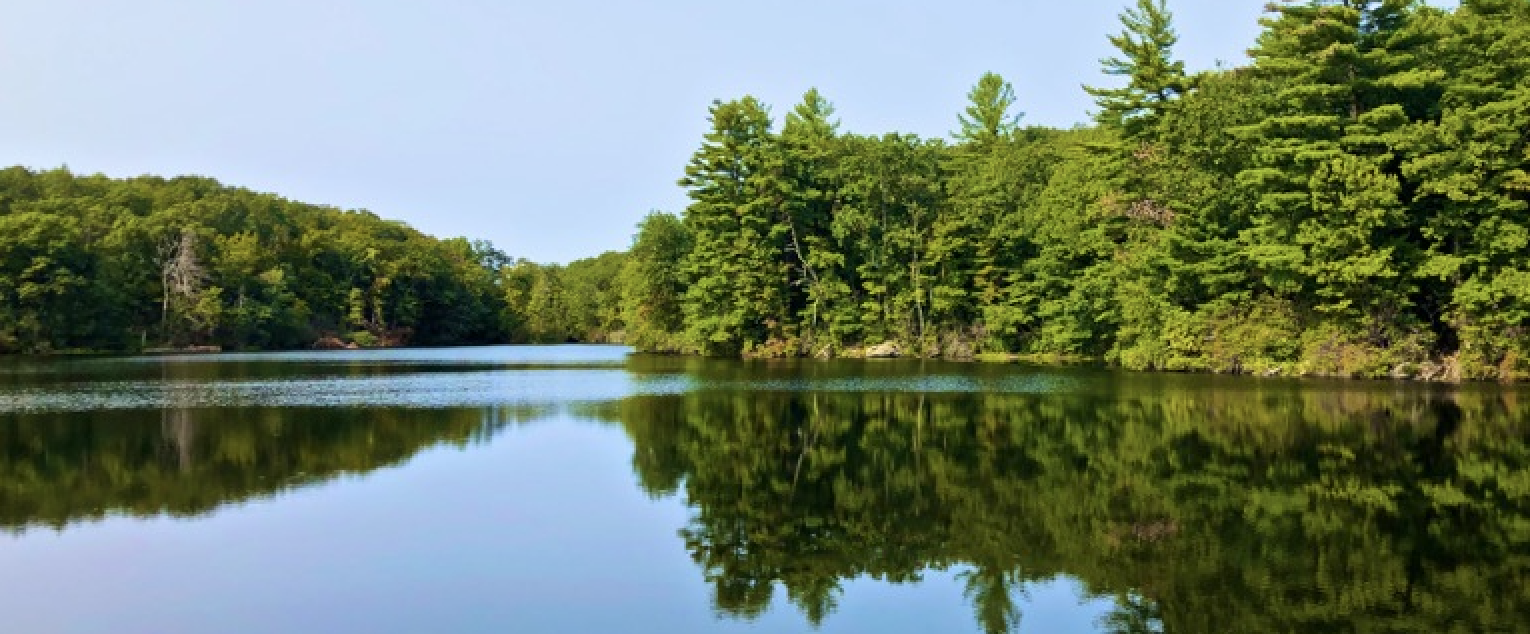 It seems like everyone has a different concept of God
It's the age old question, Who is God? or What is God? Everyone has a different answer. Some people say we can't understand God and if we say we do, then we're just fooling ourselves.
I grew up in a church sort of like that. They said there were somethings we just couldn't understand. But the Bible says over and over that we should get understanding and that God wants us to know Him.
Don't ask the wrong question…
So many times we ask the wrong question when we want answers. Instead of asking other people what they they think God is, we should be asking God how He sees Himself?
Have you ever prayed with that question on your heart? I highly recommend it!
How does God reveal Himself in the Bible?
There are tons of stories and verses in the Bible where God reveals His nature, who and what He is, and how we are related to Him.
In this week's episode, I explore a few of these passages just to give a taste of how God sees and reveals Himself.
But to really know God, you must have a deep, spiritual desire in your heart. It is not an exercise of the human mind or the intellect. The only way to get a better understanding of who God really is comes from God revealing Himself to you.
It doesn't happen in one fell swoop, but it begins with moments of inspiration and quiet listening for God's voice. God is constantly revealing Himself to us. Are we noticing?
There are lots of Bible verses mentioned this week. For easy reference, I have put them in the show notes: thebiblespeakstoyou.com/051. Check them out.
I encourage you to ask God to reveal Himself to you. It is your divine right to know your Creator.
If you have any questions or comments, I'd love to hear from you. And please share this with a friend.
Thanks for listening! Please share with a friend.
If you would like to contribute toward the production expenses of The Bible Speaks to You Podcast, please click here:
Support the show
Blessings to you my friend,
James
Bible References in this episode:
Psalm 46:10  ESV
10  Be still, and know that I am God:
1 Corinthians 2:9-12  ESV
9  But, as it is written,
"What no eye has seen, nor ear heard,
nor the heart of man imagined,
what God has prepared for those who love him"—
10  these things God has revealed to us through the Spirit. For the Spirit searches everything, even the depths of God.
11  For who knows a person's thoughts except the spirit of that person, which is in him? So also no one comprehends the thoughts of God except the Spirit of God.
12  Now we have received not the spirit of the world, but the Spirit who is from God, that we might understand the things freely given us by God.
 Genesis 1:26  ESV
26  Then God said, "Let us make man in our image, after our likeness. And let them have dominion over the fish of the sea and over the birds of the heavens and over the livestock and over all the earth and over every creeping thing that creeps on the earth."
Isaiah 43:1, 3, 10, 11, 15, 25  ESV
1  But now thus says the LORD,
he who created you, O Jacob,
he who formed you, O Israel:
"Fear not, for I have redeemed you;
I have called you by name, you are mine.
3  For I am the LORD your God,
the Holy One of Israel, your Savior.
10  "You are my witnesses," declares the LORD,
"and my servant whom I have chosen,
that you may know and believe me
and understand that I am he.
Before me no god was formed,
nor shall there be any after me.
11  I, I am the LORD,
and besides me there is no savior.
15  I am the LORD, your Holy One,
the Creator of Israel, your King.
25  I, I am he
who blots out your transgressions for my own sake,
and I will not remember your sins.
Isaiah 66:13  ESV
13  As one whom his mother comforts,
so I will comfort you;
you shall be comforted in Jerusalem.
2 Corinthians 6:16, 18  ESV
16  God said,
"I will make my dwelling among them and walk among them,
and I will be their God,
and they shall be my people.
18  and I will be a father to you,
and you shall be sons and daughters to me,
says the Lord Almighty."
Matthew 6:9  ESV
9  "Our Father in heaven,
Exodus 29:45, 46  ESV
45  I will dwell among the people of Israel and will be their God.
46  And they shall know that I am the LORD their God, who brought them out of the land of Egypt that I might dwell among them. I am the LORD their God.
Jeremiah 31:3, 20, 31-34  ESV
3  I have loved you with an everlasting love;
therefore I have continued my faithfulness to you.
20  Is Ephraim my dear son?
Is he my darling child?
For as often as I speak against him,
I do remember him still.
Therefore my heart yearns for him;
I will surely have mercy on him,
declares the LORD.
31  "Behold, the days are coming, declares the LORD, when I will make a new covenant with the house of Israel and the house of Judah,
32  not like the covenant that I made with their fathers on the day when I took them by the hand to bring them out of the land of Egypt, my covenant that they broke, though I was their husband, declares the LORD.
33  For this is the covenant that I will make with the house of Israel after those days, declares the LORD: I will put my law within them, and I will write it on their hearts. And I will be their God, and they shall be my people.
34  And no longer shall each one teach his neighbor and each his brother, saying, 'Know the LORD,' for they shall all know me, from the least of them to the greatest, declares the LORD. For I will forgive their iniquity, and I will remember their sin no more."
I John 4:16  ESV
16  So we have come to know and to believe the love that God has for us. God is love, and whoever abides in love abides in God, and God abides in him.
Exodus 33:18-23 ESV
18  Moses said, "Please show me your glory."
19  And he said, "I will make all my goodness pass before you and will proclaim before you my name 'The LORD.' And I will be gracious to whom I will be gracious, and will show mercy on whom I will show mercy.
20  But," he said, "you cannot see my face, for man shall not see me and live."
21  And the LORD said, "Behold, there is a place by me where you shall stand on the rock,
22  and while my glory passes by I will put you in a cleft of the rock, and I will cover you with my hand until I have passed by.
23  Then I will take away my hand, and you shall see my back, but my face shall not be seen."
Exodus 34:6, 7  ESV
6  The LORD passed before him [Moses] and proclaimed, "The LORD, the LORD, a God merciful and gracious, slow to anger, and abounding in steadfast love and faithfulness,
7  keeping steadfast love for thousands, [footnote: to a thousand generations] forgiving iniquity and transgression and sin,
John 1:18  KJV
18  No man hath seen God at any time; the only begotten Son, which is in the bosom of the Father, he hath declared him.
John 5:19  ESV
19  So Jesus said to them, "Truly, truly, I say to you, the Son can do nothing of his own accord, but only what he sees the Father doing. For whatever the Father does, that the Son does likewise.
John 12:49, 50  ESV
49  For I have not spoken on my own authority, but the Father who sent me has himself given me a commandment—what to say and what to speak.
50  And I know that his commandment is eternal life. What I say, therefore, I say as the Father has told me."
John 14:8, 9  ESV
8  Philip said to him, "Lord, show us the Father, and it is enough for us."
9  Jesus said to him, "Have I been with you so long, and you still do not know me, Philip? Whoever has seen me has seen the Father. How can you say, 'Show us the Father'?
John 4:24  ESV
24  God is spirit, and those who worship him must worship in spirit and truth.
Jeremiah 23:24  ESV
24  Can a man hide himself in secret places so that I cannot see him? declares the LORD. Do I not fill heaven and earth? declares the LORD.
Isaiah 40:13  ESV
13  Who has measured [footnote: has directed] the Spirit of the LORD,
or what man shows him his counsel?
1 Corinthians 2:16  ESV
16  "For who has understood the mind of the Lord so as to instruct him?" But we have the mind of Christ.