Episode 15
How can you love God and not love your brother?
It turns out I was lying to myself!
I thought I loved God, but I did not love my brother. The Bible says that if we say we love God but hate our brother we are liars (see I John 4:20).
Is there someone in your life, a sibling, a friend, a co-worker, a fellow church member who is particularly difficult to love? Well, join the crowd. If you say you love God but don't love these folks, then you don't really love God as much as you thought you did.
In this episode I share how I learned to love my brother after fighting with him for years. If I can do this, you can too. And loving your brother includes everyone you come in contact with, including – gasp – politicians, tax collectors, and enemies. Yikes!
But Jesus knew we could do this if we love God with all our hearts.
And what about when you cheat your brother out of something?
God used the story of Zacchaeus to teach me the importance of restitution. What a joy it can be to correct a 15 year old mistake!
Let me know how you have learned to love someone difficult of how you have made restitution for something you did wrong. I know, it's hard to admit we did something wrong, but it sure feels good to set it right.
To listen on Apple Podcast or Spotify or share with a friend, hover over the player above with your mouse, and click on the little box in the bottom right hand corner: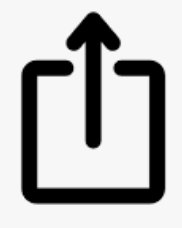 Thanks so much for listening.
Blessings,
James
P.S. Click here to sign up for email notifications so you won't miss a single podcast episode or blog post.