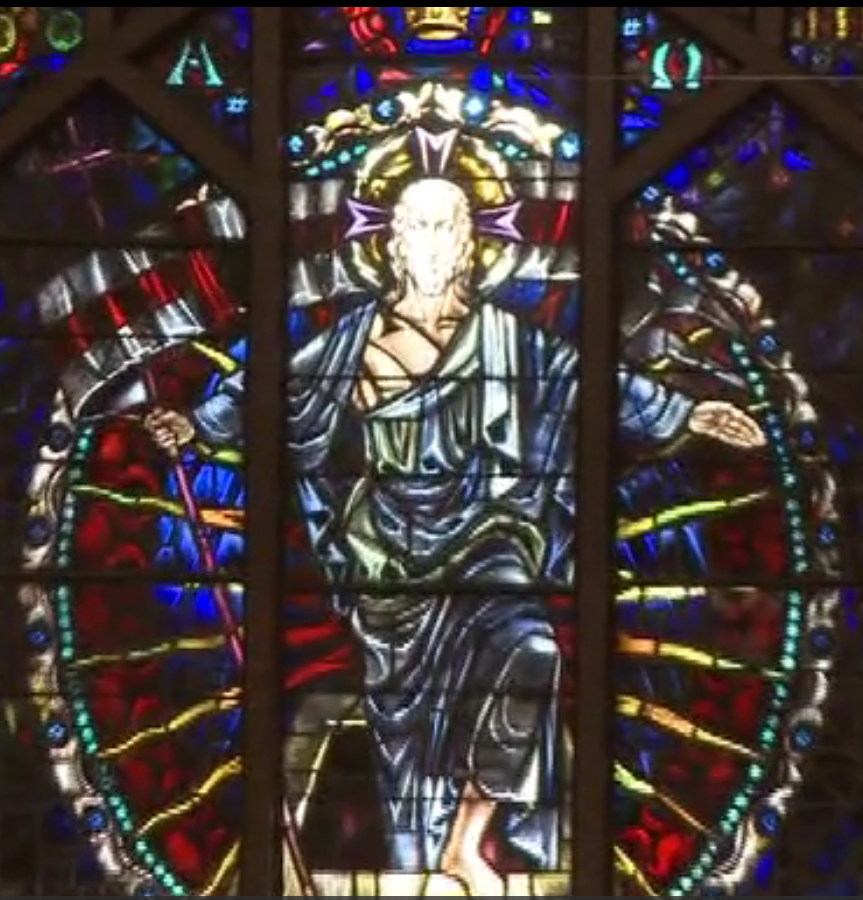 Easter is just a few days away. Yesterday I watched a wonderful music video by the Ball Brothers singing about the cross of Jesus and how important it is. The song is called, "It's About the Cross."
I must say, it is very moving, beautifully sung and produced. Check it out below:
But as beautiful as the song and singing are and as important as the message is, there is something almost lacking from this song. Actually, it's there if you listen closely, but unfortunately the rolled-away stone is not given the front-row-and-center attention it deserves.
It's not all about the cross of Jesus
There is, in fact, something of much greater significance than the crucifixion. Yes, Jesus was nailed to the cross. His blood was shed. He took all the world's sin on his shoulders for the salvation of us all. He died so we might live. But that is not all he did.
He rose from the grave. THAT is what Easter is about. The resurrection.
Paul wrote the Christians in Corinth, "But if there be no resurrection of the dead, then is Christ not risen: And if Christ be not risen, then is our preaching vain, and your faith is also vain."  (I Corinthians 15:13, 14  KJV)
If Christ is not risen, your faith is vain.
You can preach all day long and all year long about how Jesus died on the cross for our sins, but that is not the whole message. In fact, if you just preach about the cross, or consider it as the focal point of your own salvation, you are distorting and diminishing the full Gospel of Jesus Christ.
If Jesus had just died on the cross and not resurrected, Christianity would have faded into oblivion. Paul bluntly says that without the resurrection our faith would be vain, pointless, empty, worthless. It was, and is, the fact that Jesus overcame death and sin that validated the sacrifice he made on the cross.
It was not Jesus' death on the cross alone that saves us. It is his victory over death that seals our salvation. Without the resurrection, the blood of Jesus would have been spilled in vain.
The blood of Jesus Christ
And it is not Jesus' literal, material blood that saves you, anymore than it was literally his blood he gave to his disciples at the Last Supper. He did not cut himself and pour his blood into the cup he offered them to drink. The Bible clearly states it was wine. The blood he referred to was a metaphor for his life, the love he gave and the sacrifices he made and the inspiration he lived on a daily basis.
If you are a Bible literalist, you may disagree. That's your prerogative. If you believe in the doctrine of trans-substantiation, you may disagree. That is also your prerogative. And I will politely disagree with you.
Jesus did not want us to drink his actual, literal blood. His true blood, which he offers us to drink, is the outflow of a love greater than any of us can humanly comprehend. He took on our sins and willingly went through the agony of crucifixion. Drink in his life purpose. Drink in his love. Drink in his life example. Make them your own. Drink this blood, this life-giving current of love.
The crucifixion of Jesus
To the five material senses, Jesus was nailed to a post and cross beam and died a common criminal's death. But the five senses never bear witness to the full truth. Jesus even warned us not to judge according to the appearance of things (see John 7:24).
To the five material senses, the sight of Jesus nailed to a cross was pretty convincing. But that material picture or "appearance" could not come close to portraying what was really going on. It looked like Jesus was being crucified. But the exact opposite was actually taking place. He was crucifying sin. It looked like he was dying. But in fact, he was destroying death.
It is all about Jesus
Jesus said, "I am the resurrection and the life" (John 11:25). He did not say, "I am the cross."
The real "it" in this music video should be Jesus, all of Jesus, not part of him. It's not all about the cross. It's about the cross to a large degree, but the resurrection is equally important if not more so, to Jesus' story and God's plan of salvation. It's about Jesus' full story: his birth, his ministry, his healing works, his teachings, his life example, his crucifixion, his resurrection and ascension.
But above it all, Jesus' victory over sin, death, and the grave, must be the keystone of our faith.
For 51 weeks out of the year, most Christians talk about almost nothing but the cross of Jesus as the road to salvation. Then, at Easter time, it seems they suddenly rediscover the resurrection and glory in it for about a week or so. Then it's back to the cross.
Please don't get me wrong. You can't leave the crucifixion out of your faith or when you share the Gospel. But you can't leave out the resurrection either or relegate it to the back burner of lesser importance. The fact that Jesus "is risen" should permeate every breath we take, every step we walk, every word we speak, every thought we think, every fiber of our being.
Are you dwelling in the past or the present?
Jesus was on the cross. He is risen. This Easter and during the coming year, remember where Jesus was, but focus on where he is now.
Easter blessings to you,
James