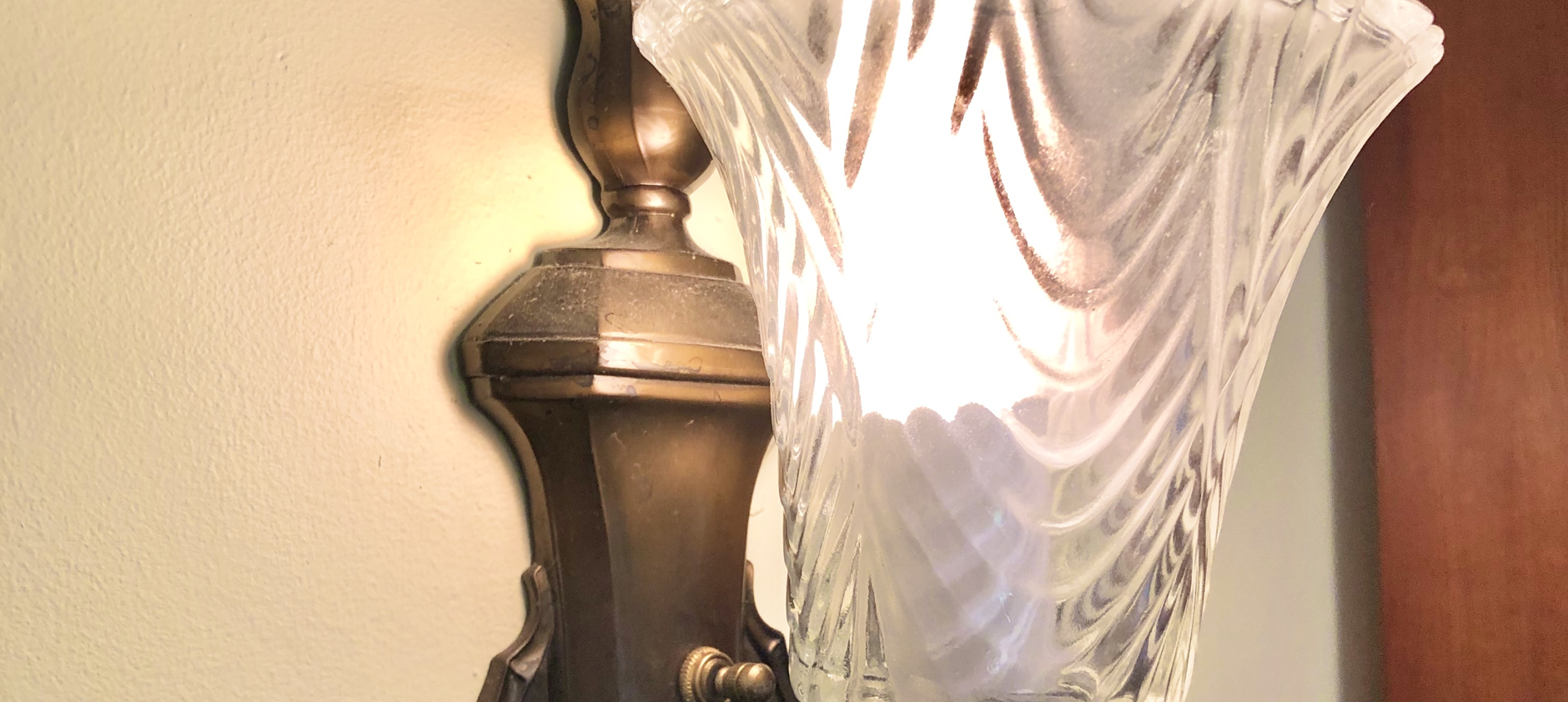 Have you ever realized you were taking things for granted in your life?
It happened to me when we recently lost power during a storm. We didn't have electricity or internet for a week. All the things I had taken for granted, like turning on a light switch, checking my email, and using the refrigerator were not options during those seven days.
I really appreciated them all over again when the power came back on!
Important things in life
But there are even more important things that we take for granted sometimes, like our friends and family or the talents and abilities that God gives us.
And sometimes we even take God's love for us or our faith for granted.
In this week's episode, I talk about the importance of not taking anything for granted. But how do we do that? The remedy is to value all that you have in life and to be grateful.
Learn to value yourself
And please, never take yourself for granted. God has given you abundant talents to do something wonderful and beautiful.
•••
Here's the blog post where I listed 100 things I was grateful for: Can You Find 100 Things to Be Grateful for?
Have a great week! Thanks for listening. Please share with a friend.
Blessings,
James
If you would like to contribute toward the production expenses of The Bible Speaks to You Podcast, click here:
Support the show
Bible references in this episode:
Hebrews 13:16    ESV
16  Do not neglect to do good and to share what you have, for such sacrifices are pleasing to God.
 Hebrews 13:16  The Message Bible
16 Make sure you don't take things for granted and go slack in working for the common good; share what you have with others. God takes particular pleasure in acts of worship – a different kind of "sacrifice" – that take place in kitchen and workplace and on the streets.
1 Thessalonians 5:16-21  ESV
16  Rejoice always,
17  pray without ceasing,
18  give thanks in all circumstances; for this is the will of God in Christ Jesus for you.
19  Do not quench the Spirit.
20  Do not despise prophecies,
21  but test everything; hold fast what is good.
Matthew 7:21  ESV
21  Not everyone who says to me, 'Lord, Lord,' will enter the kingdom of heaven, but the one who does the will of my Father who is in heaven.
Matthew 25:41-45  ESV
41  "Then he will say to those on his left, 'Depart from me, you cursed, into the eternal fire prepared for the devil and his angels.
42  For I was hungry and you gave me no food, I was thirsty and you gave me no drink,
43  I was a stranger and you did not welcome me, naked and you did not clothe me, sick and in prison and you did not visit me.'
44  Then they also will answer, saying, 'Lord, when did we see you hungry or thirsty or a stranger or naked or sick or in prison, and did not minister to you?'
45  Then he will answer them, saying, 'Truly, I say to you, as you did not do it to one of the least of these, you did not do it to me.'
Luke 10:29–37
Parable of the Good Samaritan
James 2:20  KJV
20  But wilt thou know, O vain man, that faith without works is dead?
 James 1:17  ESV
Every good gift and every perfect gift is from above, coming down from the Father of lights, with whom there is no variation or shadow due to change (footnote: Some manuscripts variation due to a shadow of turning)
Matthew 6:33  ESV
33  But seek first the kingdom of God and his righteousness, and all these things will be added to you.
1 John 3:18  ESV
18  Little children, let us not love in word or talk but in deed and in truth.