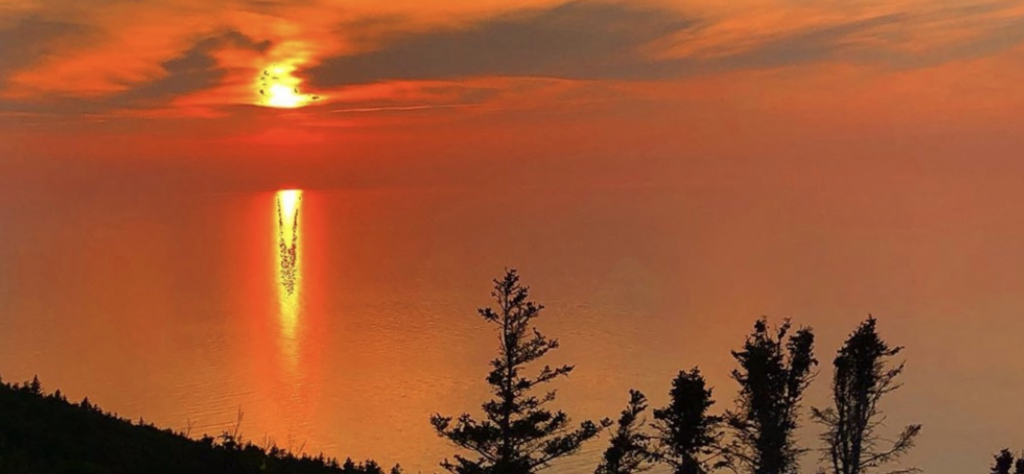 God is talking. Why don't we hear?
The Bible is full of people hearing the voice of God. And not just the prophets. Regular, everyday people like you and me heard God's voice. Even a pagan king, Nebuchadnezzar, heard God's voice at one point.
Why don't we hear God's voice?
Sometimes we don't want to hear what He/She says. Sometimes we are distracted with our worries and fears or the materialism of the world. It's hard to hear someone call your name if you're listening to really loud music in your earbuds. Just so, it's hard to hear God's voice when we are preoccupied with other things.
But some people still believe we can't hear God's voice. I had a Sunday School teacher in my old church say that we have the Bible and that is enough. He said God doesn't still talk to us like in the Bible.  Not true! Just because this guy never heard God talk to him, doesn't mean God isn't talking.
When God talked to my Grandmother
In this episode I share some personal stories about my grandmother, Mimi, who heard God's voice on more than one occasion. And I share a couple of times when God spoke directly to me as well.
You can hear the voice of God
It may not be some big loud voice from heaven. Sometimes God talks through the gentle breeze in the grass or a gurgling brook. Some people might call it intuition. My mother-in-law used to say, "A little birdie told me…" Sometimes it's a still small voice in your heart.
I also share some things you can do to help you hear God's voice, so listen to the end.
Here's the blog post I mentioned which refers to some of the experiences in the episode: Does God Talk to You Too?
I'd love to hear from you. Please leave a comment all the way at the bottom of this page. How has God talked to you?
I hope you are safe and well.
Blessings to you and yours,
James
P. S. To receive email notifications of all future episodes, please put your name and email in the little blue box in the upper right hand corner of this page.
Bible references in this episode:
Exodus 20:18, 19  ESV (just after giving ten commandments)
18  Now when all the people saw the thunder and the flashes of lightning and the sound of the trumpet and the mountain smoking, the people were afraid and trembled, and they stood far off
19  and said to Moses, "You speak to us, and we will listen; but do not let God speak to us, lest we die."
Daniel 4:31  ESV
31  While the words were still in the king's mouth, there fell a voice from heaven, "O King Nebuchadnezzar, to you it is spoken: The kingdom has departed from you,
Jeremiah 11:4  ESV  (God implies we can hear his voice)
4  Listen to my voice, and do all that I command you. So shall you be my people, and I will be your God,
Mark 1:11  ESV  (right after Jesus's baptism)
11  And a voice came from heaven, "You are my beloved Son; with you I am well pleased."
John 12:28-30  ESV
28  Father, glorify your name." Then a voice came from heaven: "I have glorified it, and I will glorify it again."
29  The crowd that stood there and heard it said that it had thundered. Others said, "An angel has spoken to him."
30  Jesus answered, "This voice has come for your sake, not mine.
Matthew 17:5  ESV (Mt. of transfiguration)
5  He was still speaking when, behold, a bright cloud overshadowed them, and a voice from the cloud said, "This is my beloved Son, with whom I am well pleased; listen to him."
2 Peter 1:16-18  ESV (referring to the Transfiguration)
16  For we did not follow cleverly devised myths when we made known to you the power and coming of our Lord Jesus Christ, but we were eyewitnesses of his majesty.
17  For when he received honor and glory from God the Father, and the voice was borne to him by the Majestic Glory, "This is my beloved Son with whom I am well pleased,"
18  we ourselves heard this very voice borne from heaven, for we were with him on the holy mountain.
John 17:8  ESV
8  For I have given them the words that you gave me,
John 8:28  ESV
28  …I do nothing on my own authority, but speak just as the Father taught me.
John 5:30  ESV
30  "I can do nothing on my own. As I hear, I judge, and my judgment is just, because I seek not my own will but the will of him who sent me.
Deuteronomy 18:18  ESV
18  I [God]will raise up for them a prophet like you [Moses] from among their brothers. And I will put my words in his mouth, and he shall speak to them all that I command him.
Isaiah 6:8  ESV
8  And I heard the voice of the Lord