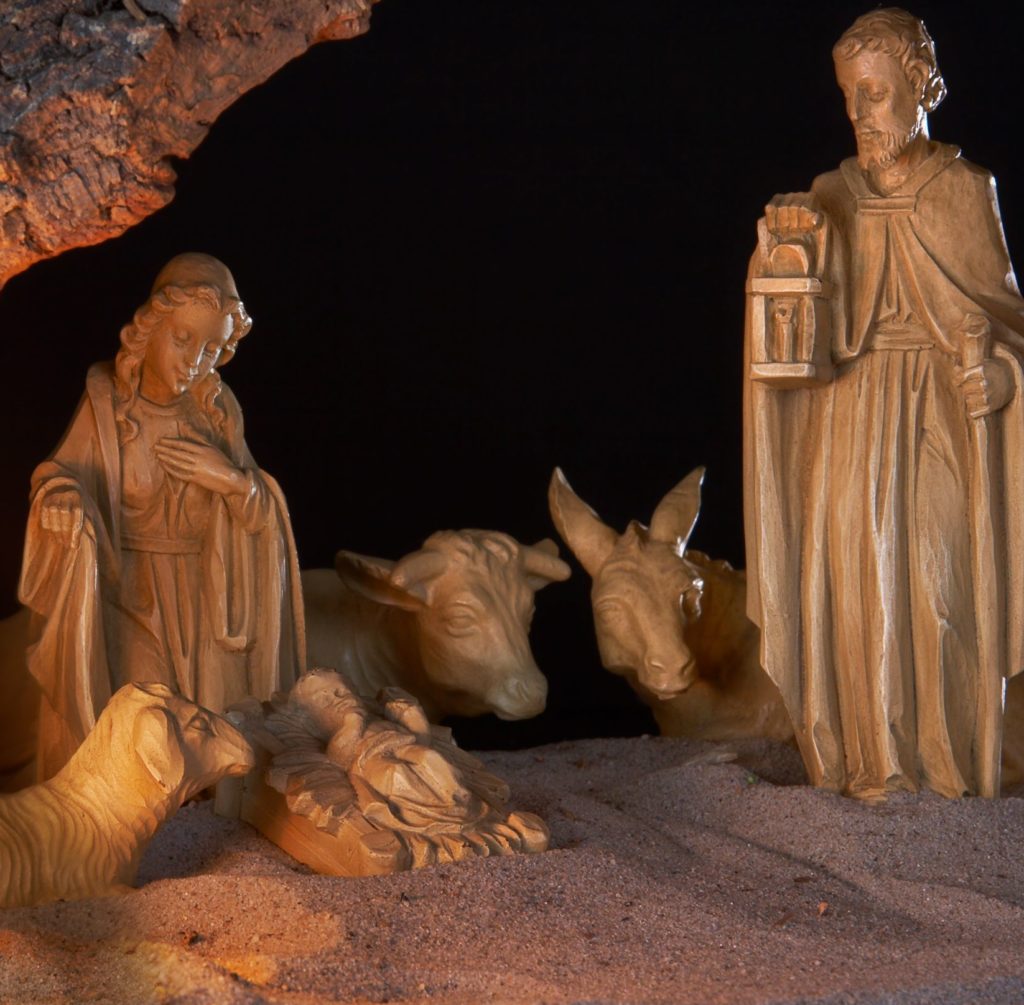 What are you going to give Jesus for Christmas this year?
He doesn't need any more gold, frankincense, or myrrh. He doesn't need any things. He needs your love and obedience.
Now, if you're reading this blog, you are probably quick to say that you already love Jesus and try to obey him to the best of your ability. Good for you.
But Jesus wants your whole heart every minute of every day throughout all eternity. He wants our every thought and action to be loyal to him. As much as we may desire this goal to be fulfilled in our lives, it takes work. It requires self-sacrifice of the human ego and opinions we hold so tightly to our chests. It demands we let go of all the petty little fears and hurts, doubts and resentments, that pollute our memories.
Maybe another way to ask the question is,
What will you give up for Jesus this Christmas?
Will you finally forgive Aunt Sophie for how she betrayed you nine years ago and give up your bitterness?
Will you forgive your mom and dad for the mistakes they made in raising you and let go of your resentment?
Will you forgive your kids for the hard times they gave you and give up the desire for their kids to do the same to them?
Will you do this for Christ? It's not always easy. It takes humility. But there is something incredibly rewarding when we let go of past anger, resentment, and animosity.
When you clear out the emotional detritus from the chambers of your heart, you are giving Jesus the gift he most desires. You are giving Christ a place to occupy in your heart. You are fluffing up the hay in the feeding trough that would be baby Jesus' crib, away from the hustle and bustle of that noisy inn. Thank goodness there was no room there.
Jesus said, "If you love me, keep my commandments." (John 14:15)
When you forgive those who have wronged you, you are obeying Jesus' command to forgive. When you forgive yourself, you are obeying his command to love your neighbor as your self. When you love your enemies, you are obeying him.
Every time you obey one of Jesus' commands, you are giving him a priceless gift.
What will your give Jesus this Christmas?
Whatever you do for others, you are doing to Jesus (see Matthew 25:40). What if you treated everyone you met the way you would treat him? What a gift that would be. Could anything make him happier?
Will you join me this Christmas is giving the gifts that truly matter?
Christmas blessings to you and yours,
James