How good are you at walking in other people's shoes?
This week I had an incredible conversation with my friend, Neil Matthews. We talked about what it means to be walking in other people's shoes and why empathy is so important.

If you'd like to read a transcript of this episode, you can download it here: Episode 201 Transcript
Neil is the host of the Other People's Shoes Podcast. He and his wife came up with the name because Neil loves shoes and he loves to understand where someone else is coming from.

Empathy in the Bible
Neil shared several examples of people in the Bible who expressed empathy. The most important examples of empathy are in the life of Jesus. Neil mentioned the way Jesus treated the Samaritan woman at Jacob's well and the woman caught in adultery.

He also shared his unique perspective on Moses and how Pharaoh's daughter expressed empathy to him.
Neil points out the importance of not jumping to conclusions or judging others based on appearances.
Be empathetic when you're driving
He shared a personal experience he had while observing someone driving recklessly and cutting people off in traffic. At first, he found himself passing judgment, but then he had a moment of realization. He paused and considered that there may be more to the story, more to this person's life that he couldn't see. Instead of making assumptions, Neil encourages us to pause and ask questions. What might be going on in someone's life that influences their behavior?
We also talked about what it would be like to walk in Jesus's shoes, or sandals. Just knowing they were Jesus's sandals should make us want to be more like Jesus.
Neil shared several examples of how he has shown empathy, patience, and compassion with people in challenging situations.
Be empathetic at work
He encountered a customer who couldn't speak English well, and initially, the language barrier posed a challenge. However, Neil's genuine kindness and offer to assist this individual created a deep impact. This person, who had experienced very little kindness during his years in the States, was moved by Neil's gesture. It reminded them that Jesus loves him more than anyone and that showing kindness was the least Neil could do. The customer returned days later with a small token of gratitude, and their friendship has continued to grow with regular check-ins and exchanges of food. It's a beautiful testament to the power of empathy and the difference we can make in someone's life when we take the time to understand their journey.
This week, look for an opportunity to express empathy to someone, the way Jesus would have. Put your self in their shoes. Try to understand where they're coming from and respond with love and patience. You never know how far reaching an effect this can have.
Photo credit:
Clovis Wood
Neil's podcast and website: opspodcast.com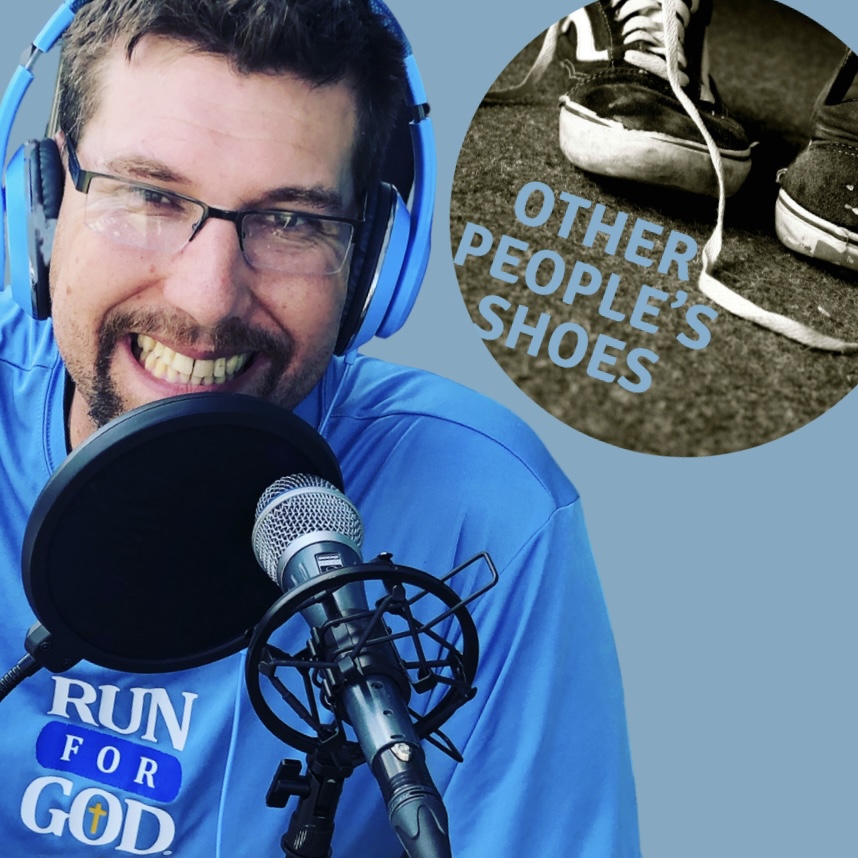 Neil Matthews has always wanted to know the "Why?" Whenever he is speaking with anyone he wants to know what is behind their action and to know their heart. He has always wanted to put himself in Other People's Shoes to be able to understand where they come from, and maybe be able to help them out.
Being raised in the Rogue Valley in  southern Oregon, there are plenty of opportunities to help people in his community, but Neil wanted a way to touch the world. That is when Elizabeth, Neil's wife mentioned he should start a podcast, and Other People's Shoes was born.
_____________
James Early, the Jesus Mindset Coach, is a Bible teacher, speaker, and podcaster. He conducts Bible workshops online and in person. His focus is on getting back to the original Christianity of Jesus by embracing the mindset of Christ in daily life. Contact him here.
Subscribe to the podcast              Make a donation to support the show
_____________
Bible References
John 4  NIV
Jesus talking to the Samaritan woman
Matthew 25:40 NIV
40  The King will reply, "Truly I tell you, whatever you did for one of the least of these brothers and sisters of mine, you did for me."
1 Corinthians 2:16  NIV
16  we have the mind of Christ.
John 5:19  NIV
19  Jesus gave them this answer: "Very truly I tell you, the Son can do nothing by himself; he can do only what he sees his Father doing, because whatever the Father does the Son also does.
John 12:49, 50  NIV
49  For I did not speak on my own, but the Father who sent me commanded me to say all that I have spoken.
50  I know that his command leads to eternal life. So whatever I say is just what the Father has told me to say.
Mark 1:7  NIV
7  And this was his message: "After me comes the one more powerful than I, the straps of whose sandals I am not worthy to stoop down and untie.
Philippians 2:5  NIV
5  Let this mind be in you, which was also in Christ Jesus:
1 Samuel 17:32, 33  NLT
32  "Don't worry about this Philistine," David told Saul. "I'll go fight him!"
33  "Don't be ridiculous!" Saul replied. "There's no way you can fight this Philistine and possibly win! You're only a boy, and he's been a man of war since his youth."