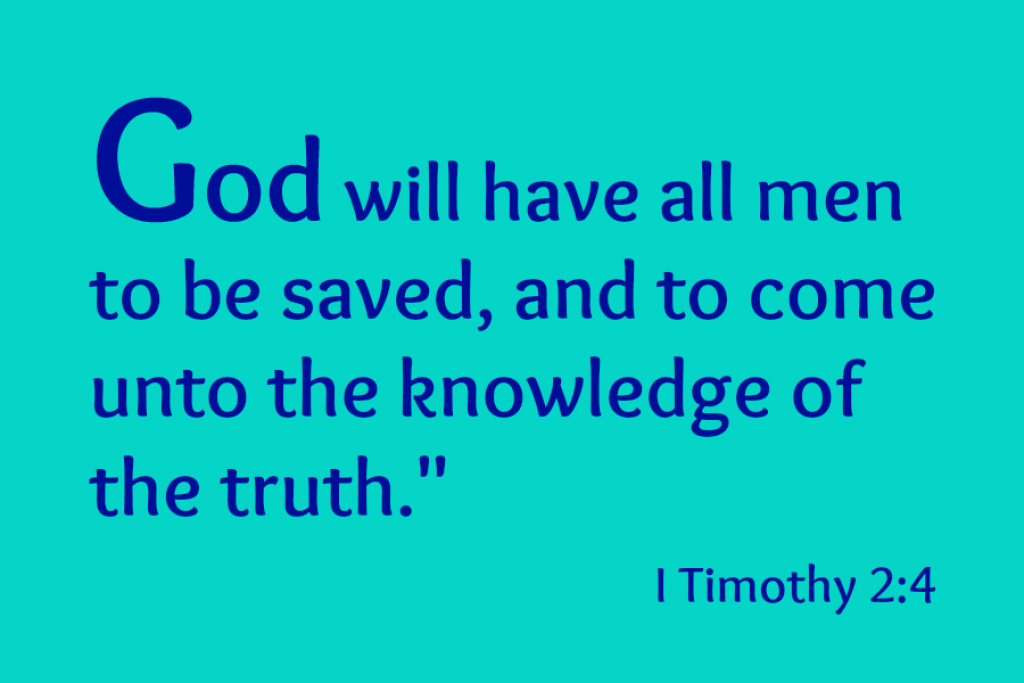 Warning: Once again I will share some ideas that have been controversial throughout the history of the Christian Church. If you are so insecure in your faith that you must label as heretics everyone you disagree with, without really understanding why they believe a certain thing, this article will upset you. However, if you are willing to reexamine what you've been taught and consider some concepts that were actually part of the Early Christian Church for the first few centuries, you may be pleasantly surprised.
Last weekend I attended a conference called "A Door Standing Open" held in the historical First Universalist Church in Providence, Rhode Island. This particular congregation has not joined with the the Unitarian church but has kept it's Trinitarian Christianity front and center in its worship of God, its acceptance of Jesus Christ as the Son of God, and its dependence on the guiding presence of the Holy Spirit.
The topic of the conference was to consider the idea of universal salvation, sometimes referred to as universal reconciliation or the universal restoration of God's whole creation. There were several speakers from various religious backgrounds and faith traditions. Even though there were times when differences in doctrinal beliefs surfaced on other topics, the speakers all agreed on the eventual salvation of everyone to heaven.
As I mentioned above, I know this is a controversial topic and I will try to give some of the explanations they shared as to why they believe that all God's children will make it into heaven.
The speakers:
The list of speakers is for you to do your own research if you'd like. This is a much wider movement than I had imagined.
I learned about this conference from a friend of mine, George Saris, who has written a book, Heaven's Doors: Wider than you ever believed! He is an Evangelical Christian and his book is the result of decades of research into the Early Church and its teachings. As he became more open about his changing beliefs and began to write his book, he was asked to leave his church leadership positions. Eventually he left his church because one its tenants was eternal hell for the unbelievers.
The other speakers were Peter Hiett, a preacher in Denver who was asked to leave the church he had built up because of his leanings toward universal salvation. I was deeply touched by Peter's love for Jesus. He has written several books.
Brad Jersak spoke from the perspective of the Eastern Orthodox Church. He affirms the eventual restoration of all God's creatures. He too has several books.
Thomas Talbot is Emeritus Professor of Philosophy at Willamette University, and author of The Inescapable Love of God.
David Konstan talked about the light the original meaning of Greek words shed on this subject. David is Professor of Classics at New York University and Professor Emeritus of Classics and Comparative Literature at Brown University. He is co-author of Terms for Eternity: Aiônios and Aïdios in Classical and Christian Texts.
Scott Axford is the 19th Pastor of the hosting church, First Universalist Church in Providence which affirms the Apostles' and Nicene Creeds.
Petri Tikka coming all the way from Finland, presented a Lutheran perspective.
The topic: Universal Salvation
There are many places to jump into a discussion of universal salvation, but I think I'll start with looking at the phrase from the New Testament "everlasting punishment." This is from the King James Version found in Matthew 25:46. The English Standard and others translate this phrase as "eternal punishment." The Greek word for everlasting is aiônios and refers to an age or era which will come to an end. During this era, the punishment is unceasing. The word for punishment is kolasis. In the Greek world at the time the Bible was written this word signified a means of correction. The whole phrase could therefore be translated as "the kind of correction that pertains to the coming age." Therefore, the phrase "everlasting punishment" means something more like God's purification or purging of sinners until the end of a particular era or time period in preparation for a time to come afterwards.
I am no Greek scholar. This is a layman's attempt to summarize a scholar's life-long work. No one alive today is a native speaker of ancient Greek. But today's scholars have studied how classic Greek writers used words and have made their conclusions accordingly.
Will hell last forever?
There was quite a discussion of the various words that are translated "hell" in the Bible, none of which actually refers to a place of endless torment. I know, I know. Your Sunday School teacher or your preacher may tell you it's in the Bible, but they have taken things our of context and added imagery from Dante's Inferno and the imaginations of other cultures. I'm not going to get into all the different words used for hell. If you'd like to do that research, check out some of the books mentioned above.
A lot of time was spent talking about the nature of God Himself as a loving God who "will have all men to be saved, and to come unto the knowledge of the truth." (I Timothy 2:4 KJV) Can a man's love of sin overpower God's will to save him? What is stronger, man's free will or God's will? Be careful how you answer that question.
Will we all go to heaven?
Jesus came to save the whole world, not just a select few. Jesus says to the church of the Laodiceans, "As many as I love, I rebuke and chasten: be zealous therefore, and repent." (Revelation 3:19 KJV)
Does Jesus love everyone? Then he will rebuke and chasten everyone here or hereafter. Is the afterlife a barrier too hard for Christ to break through? No. He has broken the bonds of sin and death. What about the enemies of Christ? Will they go to heaven too? What did Jesus teach us about how to treat our enemies? To love them; to pray for them; to forgive them. Would he give us a commandment he did not intend to obey? I think not.
The way I read this is that Jesus loves all mankind and will not let one stray sheep escape his love. Mankind will suffer for its sins here or hereafter until the love of sin is quenched and love for God is a conscious choice. God will not force anyone to love Him. But suffering as a result of our sins opens our eyes to the mistakes we've made. With those open eyes we begin to see how much God loves us and we no longer want to sin. We willingly come to God. Sometimes this happens on this side of the grave, which most Christians accept freely. The big difference with the folks at the conference is that they believe this process will continue on the other side of the grave.
Lake of eternal fire
One other interesting concept I had not heard articulated before concerned the "Lake of Fire" in the book of Revelation. Fire is used metaphorically in the Bible to show God's destruction of evil and purification of what is good. It's all related.  And think about the fire in the hearts of the two disciples that had walked with Jesus to Emmaus as well as the tongues of fire on the heads of the Apostles on the day of Pentecost. The Bible says "God is a consuming fire" (Deuteronomy 4:24, Hebrews 12:29) He destroys wickedness. But this fire also purifies. It separates the dross or base metal from the gold ore. One or more of the speakers referred to the lake of fire in this dual meaning. To the Christian, the lake of fire is warmth and energy, the presence of God's love. But to the sinner, the same fire is destruction of what he holds dear. One man's heaven is another man's hell.
As for myself, I have believed in the ultimate salvation of all mankind for over 40 years. Some folks at the conference were just warming up to the idea. For me, the teaching that hell is unending and eternal conscious torment and damnation is a man-made doctrine. It came into prominence around the 4th century because of St. Augustine. He was and is revered by many, but he did not know the Greek language. He read Latin translations of the New Testament and therefore missed the nuances of the original language, which I barely touched on above.
It was very encouraging to me to see this man-made doctrine begin to lose its hold on the hearts of earnest Christians of many faith backgrounds. I believe it is prophetic of more such man-created teachings to be dissolved and cling no longer to the Body of Christ.
We are in the midst of a spiritual revolution
The Holy Spirit, or the Holy Ghost if you prefer, is moving upon the waters and washing pure the hearts and minds of all mankind. And why? For no other reason but that God loves all His children dearly.
Thank you for your patience in reading this blog post. If you are inclined to agree or disagree with the ideas here, I urge you to deepen your study of the Bible. Don't take my word or anyone else's, including some preacher who insists that hell is forever. Do your own research. Examine both sides of the question. And pray for God to bring us all back to the original Christianity of Jesus.
I'd love to hear your thoughts. Please share below. I know this is a controversial topic. It's fine to disagree with what has been said here, but you must be courteous and respectful or your comments may be edited or removed.
Blessings to you,
James