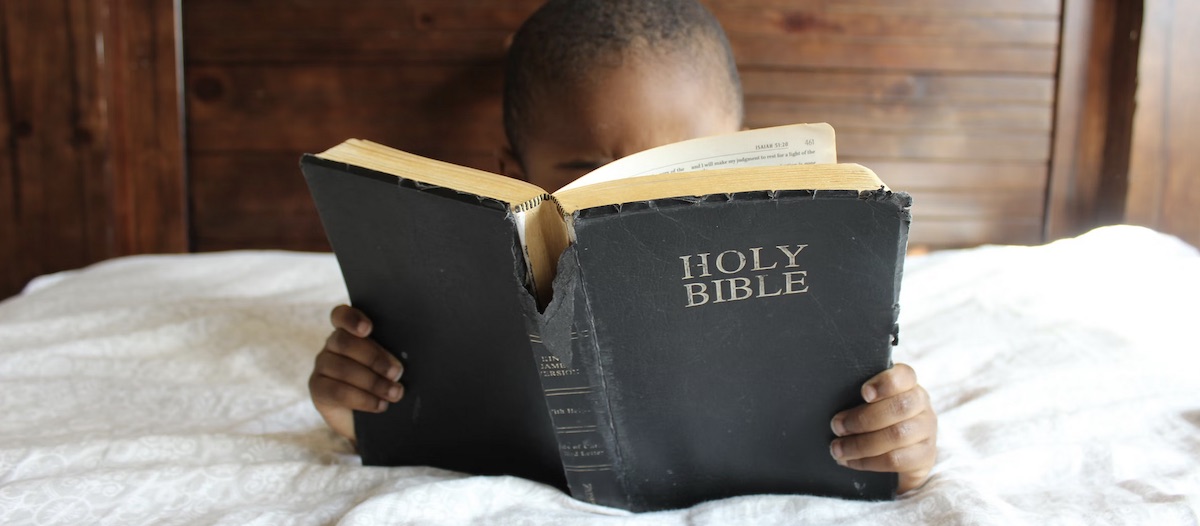 What is your approach to making room for God in your life?
This week, my guest Tommy Thompson is going to share some ideas about how to create space in your life for God. Tommy says the best way to do this is start with small steps making room for God in your life.
It could be just 10 more minutes of prayer each morning. And it's important to be consistent. Even if there's a day or two where you may not feel connected to God in your prayers, the consistent practice of making room for God will have a long term effect.
Here are a few of the questions I asked Tommy with a summary of his thoughts. Or you can
download the full transcript
(Please overlook the typos!)
When you're overwhelmed
How did you come to realize the importance of creating space in your life for God?
Tommy shared his personal experience of feeling overwhelmed in his early thirties due to various responsibilities in business, church, and family. He reached a breaking point and realized that something needed to change. He realized that God doesn't want people to live overloaded lives, and he began to prioritize creating space for God.
What practical steps can we take to de-clutter our minds and hearts from external distractions?
Tommy suggests starting the day with prayer, Bible study, and journaling. He also takes time to think about the events of the day and prioritize tasks. Slowing down, finding joy in work, and punctuating the day with moments of space and reflection have become really important to him.
Setting priorities and slowing down

How do you prioritize your day and find what is truly important?
Tommy likes to start his day with God and reflecting on what's important. He makes a point to create space in his daily routine for God and intentionally slows down to listen, breathe, and hear God's guidance.
How can slowing down and creating space be more impactful than rushing through tasks?
Slowing down allows for deeper connection with oneself, others, and God. Sometimes embracing interruptions, or not getting de-railed by them, and living in the present, you can experience moments that cannot be planned or scheduled, which often lead to really profound insights and connections.
Making room for God consistently

How has creating space impacted your personal life and relationship with God?
Making room for God has been transformative. It helps him find joy in your work, reduces overwhelm, and deepens your relationship with God. It's in these spaces that you can listen, breathe, and hear God's guidance more clearly.
What is the significance of practicing daily consistency in connecting with God?
It's really important to show up and present yourself before God consistently, regardless of how well you think you're doing it. Even a practice of just a few minutes a day of connection with God and reflection can have cumulative effects over many years.
What is biblical meditation?
How do you approach meditation on scripture?
Take a small passage of scripture and focus on it for several minutes, reflecting
deeply
on it. Meditation is like a cow chewing their cud. It's a process of chewing, regurgitating, and digesting the Scripture, over and over, until it becomes a part of you. Reading a scripture slowly and intentionally can also help refocus your prayers and help you feel reengaged with God.
Advice for the younger generation
How can young people apply the concept of creating space in their lives?
Don't rush through life, but apply the ideas of creating space at every stage  in your life. You don't have to do it all at once. It's important to slow down and take time to think about ideas. And then focus on the precious and impactful moments of life.
People in the Bible making room for God
Can you share some examples from the Bible of individuals who embraced the concept of creating space?
Think about the story of Mary and Martha, where Jesus encouraged Martha to create space for reflection and discussion.
Gamaliel is a great example of someone who brought space to those around him. He had the disciples put outside the room so the Sanhedrin could have some space to think about all the issues involved.
Chronos and Kairos time
How do you differentiate between chronos time and kairos time, and why is kairos time important?
Chronos time refers to clock time and efficiency. Kairos time refers to the meaningful moments and experiences in life. There are lots of resources available on managing chronos time, but kairos moments with loved ones and with God are what truly matter and have a lasting impact.
There's so much more in our conversation. Here's the link again if you'd like to read the full transcript. (And please jump over the typos!)
References and resources:
Tommy's book: Space to Breathe Again: Hope for the Overloaded and Overwhelmed*
Website: http://www.tommythompson.org/
Podcast: https://podcasters.spotify.com/pod/show/space-for-life
Instagram: @author_TommyThompson
Other resources:
Os Guinness and the Audience of One
Margin by Richard Swenson*
* Amazon affiliate link
Photo Credit of boy with Bible: Samantha Sophia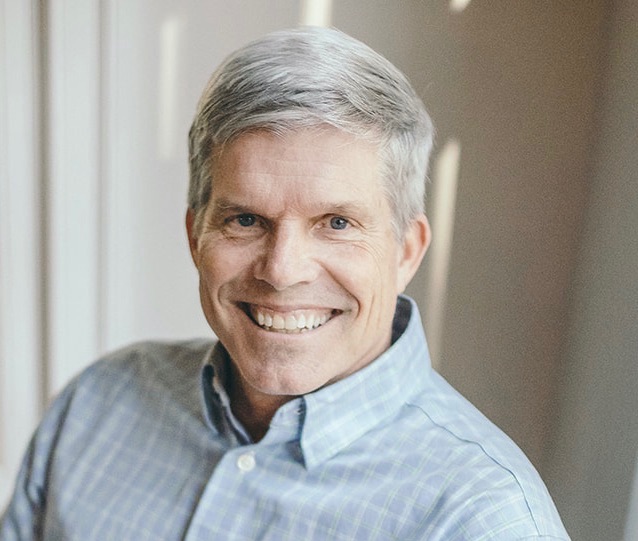 Tommy Thompson is a native of Richmond Virginia, graduate of Davidson College with a BS in Sociology, and a Master of Divinity degree from Union Theological Seminary. He has been an owner for the last 35 years in a wide array of businesses including retail, manufacturing, and service, both by way of start up and acquisition. In each of these entities he has served as CFO and/or CEO. Tommy has served for the last 15 years as a partner and CFO of Washington DC South, a land development company actively developing over 2000 acres between Richmond and Washington, D.C.
Tommy is also founder and owner of Thompson Coaching and Consulting which provides coaching, consulting and resources for those seeking to integrate and maximize who they are in all areas of their life.
Tommy hosts a podcast, Space for Life, and released his first book in the fall of 2021, Space to Breathe Again: Hope for the Overloaded and Overwhelmed.
Outside of work hours Tommy actively mentors many people and is an avid golfer. Tommy has been married to Weezie for over 41 years and has two amazing sons, Chris and Alex and two wonderful daughters-in law, McKenna and Nina.
_____________
James Early, the Jesus Mindset Coach, is a Bible teacher, speaker, and podcaster. He conducts Bible workshops online and in person. His focus is on getting back to the original Christianity of Jesus by embracing the mindset of Christ in daily life. Contact him here.
Subscribe to the podcast              Make a donation to support the show
_____________
Bible References
Psalm 18:19  NIV
19  He [God] brought me out into a spacious place; he rescued me because he delighted in me.
Psalm 23:1, 2  NIV
1  The LORD is my shepherd, I lack nothing.
2  He makes me lie down in green pastures, he leads me beside quiet waters,
Acts 5:34, 35  NIV
34  But a Pharisee named Gamaliel, a teacher of the law, who was honored by all the people, stood up in the Sanhedrin and ordered that the men be put outside for a little while.
35  Then he addressed the Sanhedrin: "Men of Israel, consider carefully what you intend to do to these men.
John 10:10  NIV
10  I [Jesus] have come that they may have life, and have it to the full.
Matthew 11:28-30  NIV
28  Come to me, all you who are weary and burdened, and I will give you rest.
29  Take my yoke upon you and learn from me, for I am gentle and humble in heart, and you will find rest for your souls.
30  For my yoke is easy and my burden is light.