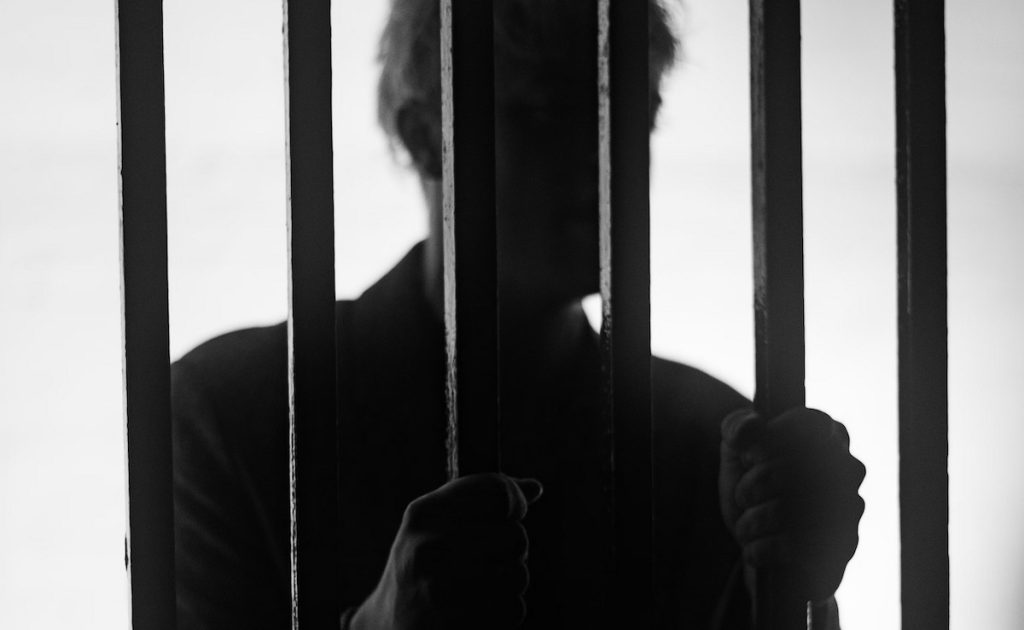 What are the blessings when you minister to "the least of these"?
This week's podcast episode is my conversation with Kit Cummings. We're talking about his prison ministry and what it means to minister to "the least of these." (see Matthew 25:40 below)
Kit shares his journey from being a pastor, to a public fall from grace, to a new sense of purpose in ministering to men in high security prisons, including men on death row. Check out his bio below.
We met through Steve Wormer, who was on the podcast, Episode 174: From Hurt to Hope with Steve Wormer.
How to follow Jesus
Kit and I talked most of all about how to follow Jesus's example in helping people
I asked: What got you started in this ministry and what impelled you to work specifically in prisons?
A big part of his story is dealing with alcoholism in his family and in his own life. In his twenties, he met a young minister, who helped him come to faith and get involved in church.
He realized he had a gift to speak to and engage an audience as a preacher. But he had never really dealt with some of the struggles from his youth and got back into alcohol use. He lost his job as a preacher, his marriage and his family.
He was searching for his purpose and got sober after hitting rock bottom. He missed preaching but could not do it any more because of his past.
Going to the least of these
He promised God that if he could preach again, he would go to "the least of these" the naked, the sick, the homeless, the prisoners, the hungry, the thirsty. He was able to go into a prison and minister to those who needed help in prison. This ministry grew.
Before he got into his prison ministry he had to deal with the shame he had carried with him in his childhood.
He searched out religious people and communities in many spots in the world to help him figure out what had gone wrong in his life and how to go forward.
He took an honest approach to taking stock of his life and dealing with his issues.
Preaching in prison to the least of these
When Kit started preaching in prisons, he felt more safe. He could preach about his pain and his failures to his brothers in prison. They embraced him and he felt like they were his family. Serving these people helped heal his own problems.
He felt more free to be himself and preach more courageously in prisons than he could in churches.
We talked about how he dealt with shame and how he overcame it.
Kit said he found great help in the life and ministry of Paul. His reference to the "thorn in his flesh" (see 2 Corinthians 12:7 below), was very helpful in coming to terms with his shame.
Finding strength in weakness
He realized that Paul found strength in weakness and that helped him as well. He began sharing his mistakes and struggles with inmates in the prison. The inmates were very receptive. This helped the inmates but it also helped Kit find his own freedom. His honesty, openness, and vulnerability was a big part of his healing.
When he has a new group in prison he always tells them:
"I didn't come here to bring God to you. I came here to find God in you."
His preaching now is all about being real about who he is and how he has dealt with his struggles.
Kit shared some wonderful stories about his work with people on death row.
How to start a prison ministry
We talked about how to get into prison ministry. He said it needs to be a calling. It's not for everyone.
A minister hired him to work for his church and told him to go out into the world and find out what God was up to and report back to the church.
He found a homeless shelter in downtown Atlanta, Georgia. He started preaching there to just three men and built up a large group of earnest men who became church for him and them. He said,
"I need the least of these more than they need me."
Because it's hard to get into a prison, he first volunteered to be part of a group that was already going in. Eventually he did his own programs.
"A selfless act of service wakes up something inside of a person that, I don't think, can be touched any other way."
The effects of helping the least of these
"If people are dull in their relationship with God, and you want to put it on steroids, go and serve somebody. You'll be amazed."
I asked Kit: How do you discern who has a need that you can help, because sometime people hide their problems? Kit replied:
"Pray, 'God to lead me to someone You want me to minister to. Make it obvious.' Be specific in your prayers."
I asked how we can find a way to hear God's call on their lives to minister to "the least of these." His answer:
"Serve with no agenda. It's not because you're supposed to, because your church has a project. Love with no strings attached. You have to find what makes your heart come alive. It might be just cutting the grass for someone in your neighborhood. Find a way to serve."

"Serving needs to be a selfless act of kindness with no agenda."
Kit said that Jesus hung out with "the least of these" because they were his people. He understood them. He was one of them in a way.
If you have the heart of Jesus, then you will love the least of these like he did.
Kit's invitation: Go this week and serve someone with no agenda and see what a difference it makes.
The Three Final Questions:
If you could talk to anyone in the Bible, other than Jesus, who would it be and what would you ask them? David because we see his rise and his fall and the rest of his life we see the way he makes amends the rest of his life. "How did you come back from all that?"
What Bible character do you identify with? Paul, because he preached to those who some Jews did not want to preach to. Kit does that in the prisons.
How would you describe the original Christianity of Jesus and how do we embrace the mindset of Jesus? Jesus showed us how to relate to God as Daddy, Abba. That's what we need, to have a relationship with God the way Jesus did. Serve people the way Jesus did.
Website: kitcummings.com
Books:*
Peace Behind the Wire, a Nonviolent Resolution
The New Convict Code, Bringing Peace to the Streets from Behind the Wire
Photo credit: Harry Shelton on Unsplash
* Amazon affiliate links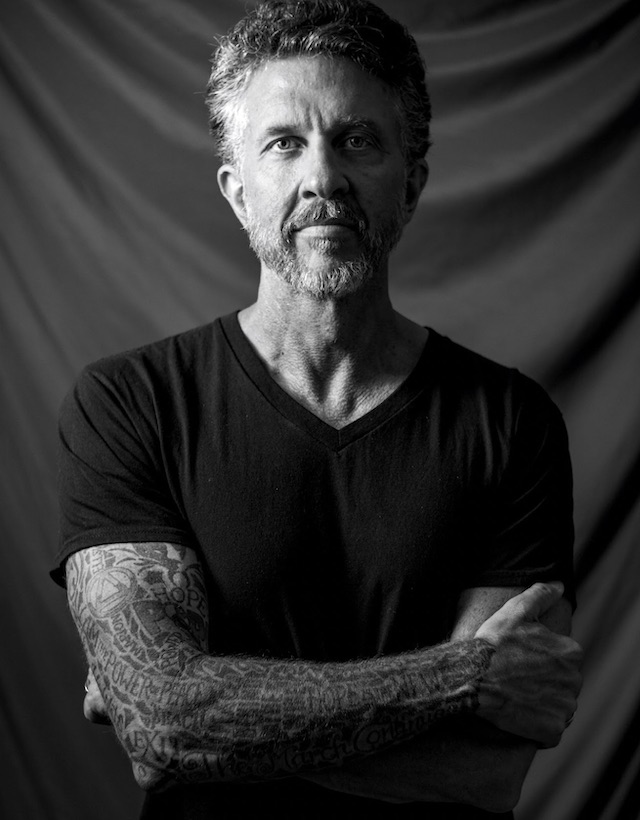 In 2010 Kit founded the Power of Peace Project to bring about change in prisons, schools, juvenile courts, and the faith-based community. On MLK Day 2020, Kit was recognized by the NAACP receiving their Martin Luther King, Jr. Living the Dream Award for his contribution to civil rights and his work with underserved youth and prison reform.
In 2021 he was appointed to the Georgia House of Representatives House Study Committee on Youth Gangs and Violence Prevention which led to the passing of the anti-gang bill HB750 under Chairman Rep. Carl Gilliard.
Kit has been in over a hundred prisons, jails, detention centers, and rehab facilities and worked with over ten thousand prisoners; as well as over one hundred schools, churches, and youth organizations and worked with over ten thousand teens. He has negotiated peace between some of the most notorious gangs inside the U.S. prison industrial complex.
In 2012 Kit delivered an address about his powerful peace projects at the Gandhi Global Peace Summit in Durban, South Africa. Kit has taken his Forty Days to Freedom program into dangerous La Mesa prison in Tijuana, Mexico to teach prisoners nonviolence, as well as working with addicts and youth in some of the toughest areas of that cartel war-torn border city. Kit has traveled extensively and planted seeds of peace all around the world.
Kit has authored six books, including the award-winning Peace Behind the Wire, a Nonviolent Resolution which has been endorsed by the King Family. His latest book, The New Convict Code, Bringing Peace to the Streets from Behind the Wire, flips the script on prison reform and aims to shatter the school-to-prison pipeline. Currently, Kit is partnered with the Georgia Department of Juvenile Justice to bring peace to the over one thousand kids incarcerated in Georgia detention centers and youth prisons.
He's currently living in Marietta, Georgia  wife Terrie 17 years 2 boys, 2 girls 2 grand kids and one on the way.
_____________
James Early, the Jesus Mindset Coach, is a Bible teacher, speaker, and podcaster. He conducts Bible workshops online and in person. His focus is on getting back to the original Christianity of Jesus by embracing the mindset of Christ in daily life. Contact him here.
Subscribe to the podcast              Make a donation to support the show
_____________
Bible References
Mathew 25:34-45  KJV
34  Then shall the King say unto them on his right hand, Come, ye blessed of my Father, inherit the kingdom prepared for you from the foundation of the world:
35  For I was an hungred, and ye gave me meat: I was thirsty, and ye gave me drink: I was a stranger, and ye took me in:
36  Naked, and ye clothed me: I was sick, and ye visited me: I was in prison, and ye came unto me.
37  Then shall the righteous answer him, saying, Lord, when saw we thee an hungred, and fed thee? or thirsty, and gave thee drink?
38  When saw we thee a stranger, and took thee in? or naked, and clothed thee?
39  Or when saw we thee sick, or in prison, and came unto thee?
40  And the King shall answer and say unto them, Verily I say unto you, Inasmuch as ye have done it unto one of the least of these my brethren, ye have done it unto me.
41  Then shall he say also unto them on the left hand, Depart from me, ye cursed, into everlasting fire, prepared for the devil and his angels:
42  For I was an hungred, and ye gave me no meat: I was thirsty, and ye gave me no drink:
43  I was a stranger, and ye took me not in: naked, and ye clothed me not: sick, and in prison, and ye visited me not.
44  Then shall they also answer him, saying, Lord, when saw we thee an hungred, or athirst, or a stranger, or naked, or sick, or in prison, and did not minister unto thee?
45  Then shall he answer them, saying, Verily I say unto you, Inasmuch as ye did it not to one of the least of these, ye did it not to me.
2 Corinthians 12:7-10  NLT
7  even though I have received such wonderful revelations from God. So to keep me from becoming proud, I was given a thorn in my flesh, a messenger from Satan to torment me and keep me from becoming proud.
8  Three different times I begged the Lord to take it away.
9  Each time he said, "My grace is all you need. My power works best in weakness." So now I am glad to boast about my weaknesses, so that the power of Christ can work through me.
10  That's why I take pleasure in my weaknesses, and in the insults, hardships, persecutions, and troubles that I suffer for Christ. For when I am weak, then I am strong.
1 Corinthians 2:2-4 NIV
2  For I resolved to know nothing while I was with you except Jesus Christ and him crucified.
3  I came to you in weakness with great fear and trembling.
4  My message and my preaching were not with wise and persuasive words, but with a demonstration of the Spirit's power,
1 Peter 3:15  NIV
15  But in your hearts revere Christ as Lord. Always be prepared to give an answer to everyone who asks you to give the reason for the hope that you have. But do this with gentleness and respect,
1 Corinthians 9:20-22  NIV
20  To the Jews I became like a Jew, to win the Jews. To those under the law I became like one under the law (though I myself am not under the law), so as to win those under the law.
21  To those not having the law I became like one not having the law (though I am not free from God's law but am under Christ's law), so as to win those not having the law.
22  To the weak I became weak, to win the weak. I have become all things to all people so that by all possible means I might save some.