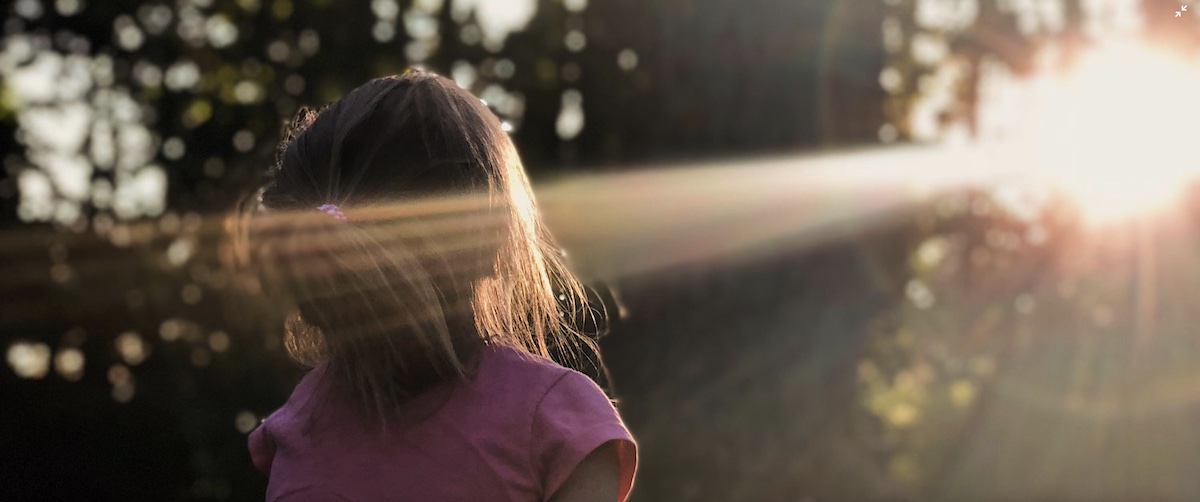 How are you surrendering to Christ today?
In the book of Colossians, Paul tells us quite plainly what surrendering to Christ is all and why it's so important in our spiritual lives. This week I talk with Jay Y. Kim (see his bio below), who has written a book about Colossians called, 40 Days through the Book Colossians: One Jesus, One people. In his book Jay talks about how the ideas in Colossians are relevant to our lives today.
Below are some of the main points we covered. If you'd like to read a full transcript of the interview, you can download the transcript: 214-transcript.
Here are some of the things we talked about:
Jay shared how he got interested in being a pastor. He grew up in church but left it for a while, but several guys from the youth ministry kept in touch with him. They got together as friends just to hang out together. They encouraged him and were supportive and share their faith in a way that helped him discover his own faith.
He freely admits that his mom was incredibly patient and forgiving toward him. He never would have survived without his mother's love and forgiveness.
Surrendering to Christ in Colossae
I asked what the specific message in Colossians is and how it relates to us today. Jay explained that the way of life in Clossae was a mix of many different cultures and beliefs. The Christian church was getting watered down by all the conflicting worldly influences. Paul's letter was encouraging the church to be faithful to Jesus.
The whole letter of Colossians is a call to focus on Christ and not get distracted by all the materialistic ways the world sees things.
And Jay points out that following Christ is not picking and choosing just some of what Jesus said and did to follow and mixing it with other religions or philosophies. Following Jesus is not a buffet style approach to faith.
I asked Jay what it really means to call Jesus our Lord.
Jay was quick to answer that Jesus being Lord means we have completely surrendered to his authority. That's it, plain and simple.
Surrendering to Christ today
I asked, How do we tell if we're being influenced by worldly ways if we're not aware of it?
Jay's answer was brilliant. He said that Paul gave the perfect solution. We need to put on, as if we are putting on clean clothes, all the qualities of Christ. You can find those in Colossians, Chapter 3, beginning verse 12. Here are just a few of them: "compassion, kindness, humility, gentleness, and patience, bearing with one another and forgiving one another if anyone has a grievance against another. Just as the Lord has forgiven you, so you are also to forgive. Above all, put on love, which is the perfect bond of unity."
When you practice these virtues, when you live these qualities in your daily life, it will keep you close to Christ and you won't be influenced by the materialism of the world.
Forgiving like Jesus
We talked about forgiving the way Jesus forgives us. That is a tall order. But you can do it. And you don't have to wait for the other person.
I asked, Are pastors and church leaders tempted in ways that regular church members are not?
Jay said we are all tempted in unique ways that seem to correspond to our weaknesses or our specific situation. But by keeping our eyes on Christ, we can resist those temptations.
If a pastor or church leader is struggling with a temptation or has sinned in some way, it's important to have someone to confide in. When sin stays hidden in the dark, it isn't healthy. But don't tell everyone at church in a Sunday sermon.
Surrendering to Christ heals church problems
We talked about legalism and how surrendering to Christ totally eliminates legalism.
Jay also pointed out that grace is not a golden ticket to get you into heaven after you die. Grace also requires us to respond to it. We can't just sit around and do nothing. We need to follow where Christ leads us, obey his commands, and love the way Jesus did.
What are some of the challenges facing the church today?
Jay said one of the biggest needs in the church today is for unity. We need to love each other as brothers and sisters, equally and fully. That would solve a lot of problems.
Three final questions
First: If you could talk to anyone in the Bible, other than Jesus, who would it be, and what would you ask them?
Jay: I'd probably ask Peter what it felt like to walk on water. Like, what did it feel like under his feet kind of thing.
Second: Is there any Bible character that you especially identify with?
Jay: Peter, probably. Yeah. I identify with Peter quite a bit. Peter or Thomas, maybe, in some ways. Yeah. Why? Well, Peter, the sort of reckless zeal sometimes and Thomas because of the scene of his doubt.
Third: The Bible Speaks to You Podcast is about getting back to the original message, or Christianity, of Jesus, embracing the mindset of Jesus in your daily life. How would you describe Jesus's original message and how he wanted us to live our lives?
Jay: Yeah. I think Jesus's original message is that he's Lord, and that any and all can have life and life to the full here and now and on into eternity if they would, surrender their lives to him. And that to learn and live his teachings is to learn and live the way of love toward God and toward one another and toward the world, toward our neighbors.
Download the transcript of this episode: 214-transcript
Photo credit of girl in sunlight: Melissa Askew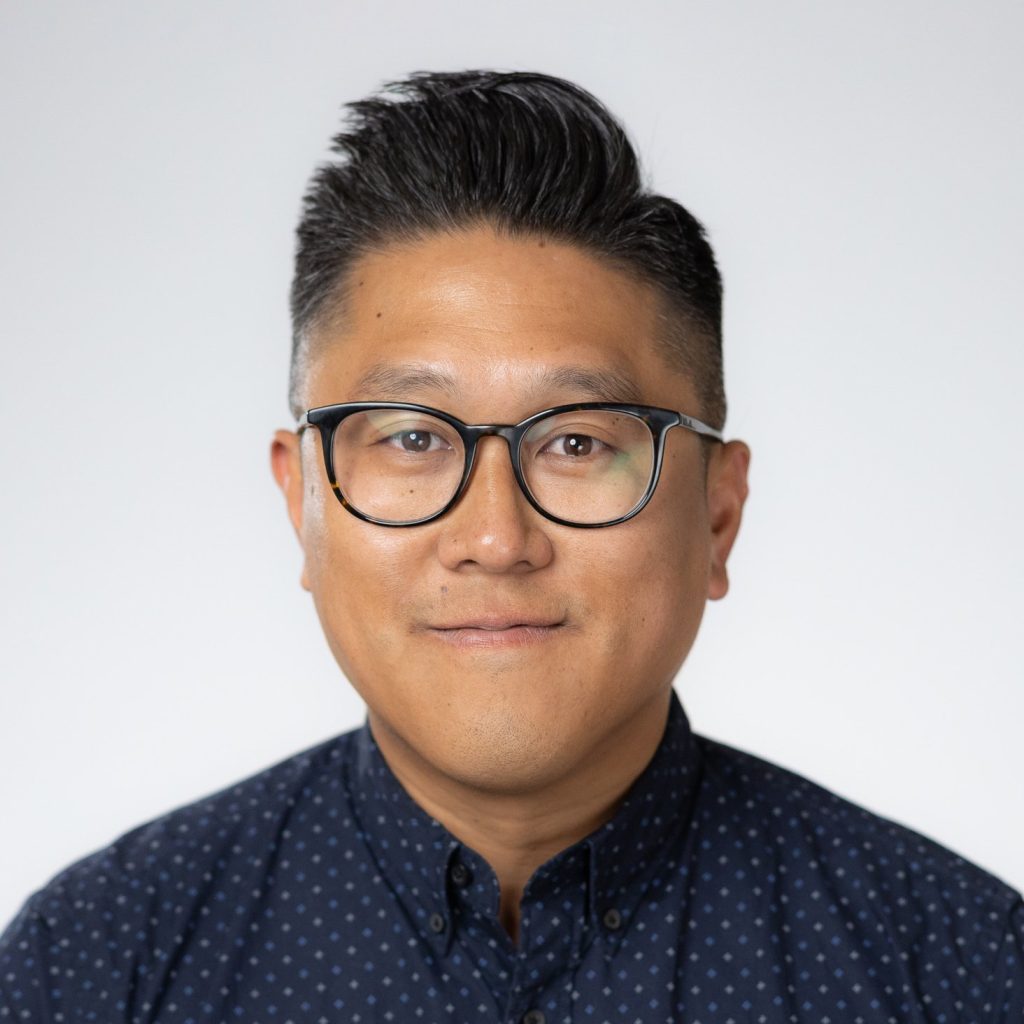 Jay Y Kim is the lead pastor at Westgate Church in the Silicon Valley in California, and he's on the leadership team of the Regeneration Project. Jay and his wife have 2 young children, and they live in California. Jay has authored several books,
     •  Analog Church: Why We Need Real People, Places, and Things in the Digital Age
•  Analog Christian: Cultivating Contentment, Resilience, and Wisdom in the Digital Age
•  Colossians Bible Study Guide: One Jesus, One People (40 Days Through the Book) plus Streaming Video
Jay's website: jaykimthinks.com

_____________
James Early, the Jesus Mindset Coach, is a Bible teacher, speaker, and podcaster. He conducts Bible workshops online and in person. His focus is on getting back to the original Christianity of Jesus by embracing the mindset of Christ in daily life. Contact him here.
Make a donation to support the show
_____________
Bible References
John 14:16  NIV
16  Jesus answered, "I am the way and the truth and the life. No one comes to the Father except through me.
John 10:10  NIV
10  The thief comes only to steal and kill and destroy; I have come that they may have life, and have it to the full.
Colossians 1:15-18  NIV
15  The Son is the image of the invisible God, the firstborn over all creation.
16  For in him all things were created: things in heaven and on earth, visible and invisible, whether thrones or powers or rulers or authorities; all things have been created through him and for him.
17  He is before all things, and in him all things hold together.
18  And he is the head of the body, the church; he is the beginning and the firstborn from among the dead, so that in everything he might have the supremacy.
Colossians 2:2, 3  NIV
2  My goal is that they may be encouraged in heart and united in love, so that they may have the full riches of complete understanding, in order that they may know the mystery of God, namely, Christ,
3  in whom are hidden all the treasures of wisdom and knowledge.
Colossians 2:8  NIV
8  See to it that no one takes you captive through hollow and deceptive philosophy, which depends on human tradition and the elemental spiritual forces of this world rather than on Christ.
Matthew 8:8, 9  NIV
8  The centurion replied, "Lord, I do not deserve to have you come under my roof. But just say the word, and my servant will be healed.
9  For I myself am a man under authority, with soldiers under me. I tell this one, 'Go,' and he goes; and that one, 'Come,' and he comes. I say to my servant, 'Do this,' and he does it."
Colossians 3:11  NIV
11  Here there is no Gentile or Jew, circumcised or uncircumcised, barbarian, Scythian, slave or free, but Christ is all, and is in all.
Matthew 10:39  NIV
39  Whoever finds their life will lose it, and whoever loses their life for my sake will find it.
Matthew 7:21  NIV
21  Not everyone who says to me, 'Lord, Lord,' will enter the kingdom of heaven, but only the one who does the will of my Father who is in heaven.
Colossians 3:12-15  NIV
12  Therefore, as God's chosen people, holy and dearly loved, clothe yourselves with compassion, kindness, humility, gentleness and patience.
13  Bear with each other and forgive one another if any of you has a grievance against someone. Forgive as the Lord forgave you.
14  And over all these virtues put on love, which binds them all together in perfect unity.
15  Let the peace of Christ rule in your hearts, since as members of one body you were called to peace. And be thankful.
Ephesians 4:22-24  NIV
22  You were taught, with regard to your former way of life, to put off your old self, which is being corrupted by its deceitful desires;
23  to be made new in the attitude of your minds;
24  and to put on the new self, created to be like God in true righteousness and holiness.
2 Corinthians 5:17  NIV
17  Therefore, if anyone is in Christ, the new creation has come: The old has gone, the new is here!
James 3:1  NIV
1  Not many of you should become teachers, my fellow believers, because you know that we who teach will be judged more strictly.
Colossians 3:5  NIV
5  Put to death, therefore, whatever belongs to your earthly nature: sexual immorality, impurity, lust, evil desires and greed, which is idolatry.
Luke 23:43  NIV
43  Jesus answered him, "Truly I tell you, today you will be with me in paradise."
Mark 4:38-40  NIV
38  Jesus was in the stern, sleeping on a cushion. The disciples woke him and said to him, "Teacher, don't you care if we drown?"
39  He got up, rebuked the wind and said to the waves, "Quiet! Be still!" Then the wind died down and it was completely calm.
40  He said to his disciples, "Why are you so afraid? Do you still have no faith?"
Colossians 4:9  NIV
9  Onesimus, our faithful and dear brother, who is one of you.
John 17: 20-22  NIV
20  "My prayer is not for them alone. I pray also for those who will believe in me through their message,
21  that all of them may be one, Father, just as you are in me and I am in you. May they also be in us so that the world may believe that you have sent me.
22  I have given them the glory that you gave me, that they may be one as we are one—