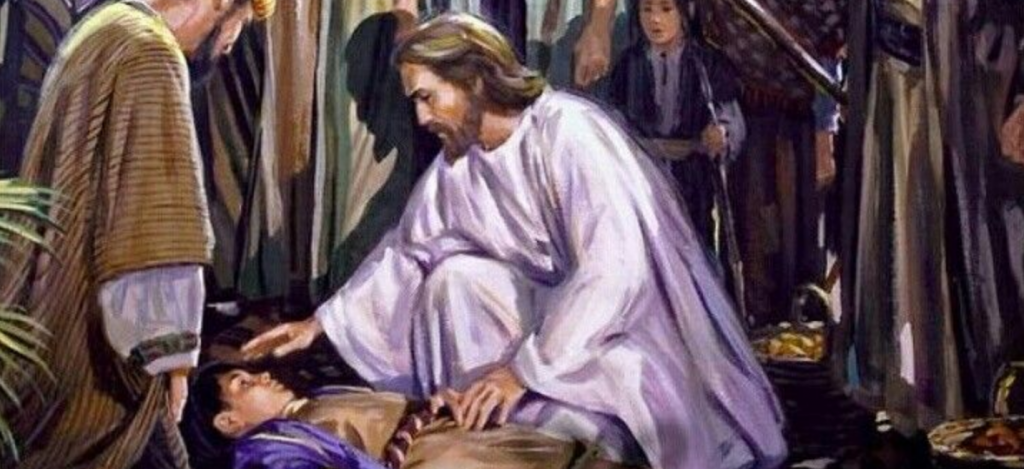 Episode #23 is live
How did Jesus pray? Can we pray like he did?
Yes. Jesus expected us to follow his example in everything he did, including our prayers.
In this episode, I present the first installment of an occasional series: How to Pray Like Jesus. The focus this time is on one of the very specific ways Jesus prayed, which I call the "prayer of rebuke."
I talk about:
What is the prayer of rebuke?
Why is it so powerful?
How we can pray this prayer just as Jesus did
The devastating results when you do this prayer wrong
How this can empower our prayers about the Coronavirus pandemic
Please take these ideas and use them as you pray.
Is there anyone you know who would appreciate this? Please share it.
Here are the two episodes I mentioned which also talk about healing
#21 How to Pray about Contagious Diseases
#22 The Healing Power of God in Your Life
Blessings,
James
P.S.  Don't miss a single thing. Click here to sign up for email notifications for all podcast episodes and blog posts.
Bible Verses in this episode:
Mark 4:36–40  KJV
36  And when they had sent away the multitude, they took him even as he was in the ship. And there were also with him other little ships.
37  And there arose a great storm of wind, and the waves beat into the ship, so that it was now full.
38  And he was in the hinder part of the ship, asleep on a pillow: and they awake him, and say unto him, Master, carest thou not that we perish?
39  And he arose, and rebuked the wind, and said unto the sea, Peace, be still. And the wind ceased, and there was a great calm.
40  And he said unto them, Why are ye so fearful? how is it that ye have no faith?
Matt. 17:15–18  KJV
15  Lord, have mercy on my son: for he is lunatic, and sore vexed: for ofttimes he falleth into the fire, and oft into the water.
16  And I brought him to thy disciples, and they could not cure him.
17  Then Jesus answered and said, O faithless and perverse generation, how long shall I be with you? how long shall I suffer you? bring him hither to me.
18  And Jesus rebuked the devil; and he departed out of him: and the child was cured from that very hour.
Mark 1:23–26  KJV
23  And there was in their synagogue a man with an unclean spirit; and he cried out,
24  Saying, Let us alone; what have we to do with thee, thou Jesus of Nazareth? art thou come to destroy us? I know thee who thou art, the Holy One of God.
25  And Jesus rebuked him, saying, Hold thy peace, and come out of him.
26  And when the unclean spirit had torn him, and cried with a loud voice, he came out of him.
John 14:12  KJV
12  Verily, verily, I say unto you, He that believeth on me, the works that I do shall he do also; and greater works than these shall he do; because I go unto my Father.
Luke 4:38, 39  KJV
38  And he arose out of the synagogue, and entered into Simon's house. And Simon's wife's mother was taken with a great fever; and they besought him for her.
39  And he stood over her, and rebuked the fever; and it left her: and immediately she arose and ministered unto them.
Romans 8:16, 17  KJV
16  The Spirit itself beareth witness with our spirit, that we are the children of God:
17  And if children, then heirs; heirs of God, and joint-heirs with Christ;
Acts 19:13-16  ESV
13  Then some of the itinerant Jewish exorcists undertook to invoke the name of the Lord Jesus over those who had evil spirits, saying, "I adjure you by the Jesus whom Paul proclaims."
14  Seven sons of a Jewish high priest named Sceva were doing this.
15  But the evil spirit answered them, "Jesus I know, and Paul I recognize, but who are you?"
16  And the man in whom was the evil spirit leaped on them, mastered all of them and overpowered them, so that they fled out of that house naked and wounded.