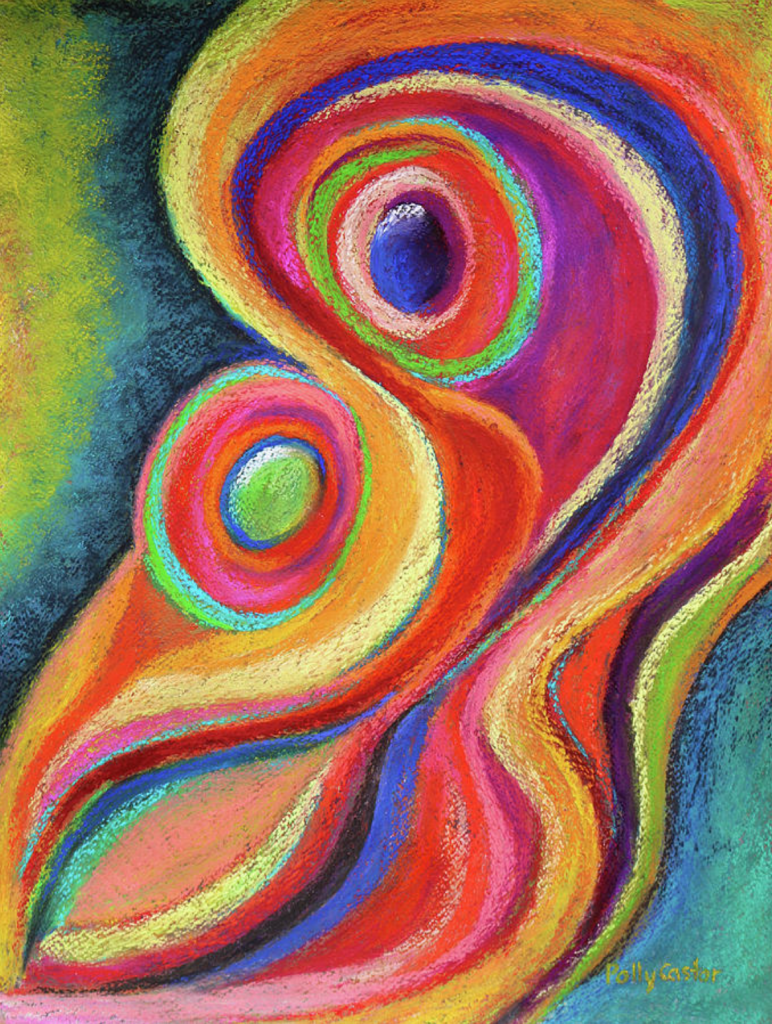 What is your relationship with Jesus? How are you related to him? Think about it.
Here are a few obvious answers:
Jesus is my Lord and Savior: it's a Master-servant relationship
He is my teacher: it's a teacher-student relationship
My brother: we are siblings having the same divine Father, God
My friend: we love each other and work together
But Jesus talks about a relationship with him that is even more intimate. I'll come back to that in a minute.
A good relationship is based on love. Jesus said, "If ye love me, keep my commandments." (John 14:15) This is as true today as it was 2,000 years ago. Maybe the real question is: How much do you love Jesus? How well we keep his commandments is actually the measure of our relationship with him. Love is not just words, but deeds.
In all the relationships mentioned above, it's about the love. Jesus loves you. You love Jesus. You want to follow him and obey his teachings and commandments because he has done so much for you. You love to learn from him, what he said and what he did, and he loves to teach you.
Think of Jesus being your big brother
Wouldn't that be cool! Well, it is true. In the Lord's Prayer, he refers to God as our Father, his and yours and mine. After his resurrection, he sends Mary Magdalene to tell the disciples that he will ascend to "my Father, and your Father." (John 20:17) Jesus is trying to bring home a point here. If we have the same Father as he does, that makes us his brothers and sisters.
Obviously, Jesus is more than just our brother. When you accept Jesus as the Messiah and make a commitment to be his disciple, you enter into a Master-servant relationship, which is directly related to the Teacher-student relationship we have with him. He gives us salvation, love and truth, joy and fulfillment. We share his message with others. He teaches us. We put his lessons into practice in our daily lives. This is a back and forth, two-way relationship.
What if you could be Jesus' mother?
There's one more aspect of our relationship to Jesus that most folks never really consider. We can be Jesus' mother.
Before you start thinking I'm crazy, check out what Jesus says when his mother, his brothers and sisters can't get through the crowd to talk to him. He asks the crowd, "Who is my mother? and who are my brethren? And he stretched forth his hand towards his disciples, and said, Behold my mother and my brethren! For whosoever shall do the will of my Father in heaven, the same is my brother, and sister, and mother." (Matthew 12:48-50)
For those who insist that you have to take the whole Bible literally, these verses kind of, sort of, disprove that theory. Jesus did not mean we become his literal mother. We don't turn into Mary. Only she could fill that role.
It's easier to see how we can be Jesus' brothers and sisters. But his mother? Really? Yes, really.
Jesus clearly states that everyone who does God's will is his mother. What does this really mean? Here's my take on it.
When you do the will of God, you are, in effect, giving birth to Jesus in your heart. Every time you obey God's will, Christ appears more clearly in your life and to those around you.
But a mother does not just give birth; she nurtures, loves, protects, and guides her child. Every time you set your will aside and follow God's plan, you are metaphorically holding the baby Jesus, the toddler Jesus, the teenage Jesus, the grown man Jesus in your arms and your heart. You are giving your love to the Cause of Christ just as you would to your own child.
Sometimes a mother teaches and protects her child. Sometimes she has to let her children learn their own lessons and defend themselves. Think how Mary must have felt when Jesus left for the wilderness to fast for 40 days . Whatever she may have felt for her son, she did not prevent him from going.
As a mother of Christ's appearing today, sometimes you may have to let your own concerns go when the church of Jesus seems to be in the wilderness way too long.
Are you nurturing the appearing of Christ in your own heart? I'm not really talking about what you may call the Second Coming of Jesus. I'm talking about the way Christ appears every day in our lives.
When the angel Gabriel visited Mary, he prophesied she would become pregnant through the Holy Ghost. When the Holy Ghost visits you, what do you become pregnant with? What will you give birth to as a result of your closeness to God? How will the Christ appear when you give birth to it? Will you be a better parent? Will you start a new Christ-focused career? Will you give up your own plan for your life and do what God has ordained?
These are just a few of the ways we can mother Jesus.
A good and healthy relationship is not only full of love, but there's an intimacy and mutual support that can't be found anywhere else. If your small child asks for a glass of water, you get it for them. As his "mother," will you do what Jesus asks you to do? When a child is older it's only natural to ask for help around the house with the chores. As Jesus' "mother" what do you ask of him? There's an expectation in both these cases that the parent and the child will do what is needed.
Can Jesus expect you to obey his commandments? Do you have that same expectation that Christ will come to your aid when you ask for help?
It really goes beyond just expecting love and support. It's a matter of trust based on love. It's a confidence and assurance. Jesus trusts us to follow him. And we do. We trust him to help us. And he does. Over and over and over again.
What a partnership. What a relationship – a mother-child relationship.
So all this time, every time you have done the will of the Father, you have been a mother to Jesus. Who knew? Embrace this new aspect of your relationship with Jesus. It is close. It is intimate. Is is powerful, full of love and support. It is holy. As you give birth to Christlike thoughts and actions, nurture them and they will nurture you.
Happy mothering!
James
P.S. If you found this helpful, please let me know in the comments below. I'd love to hear from you.