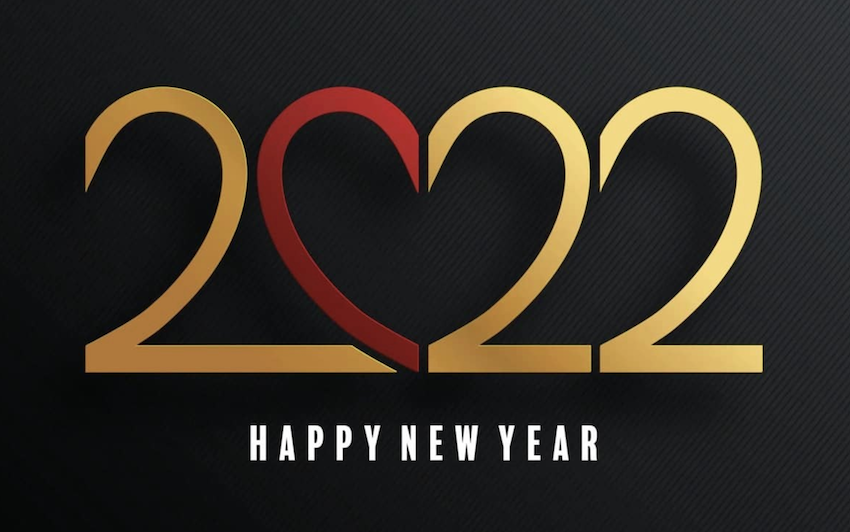 Join us in praying with the mindset of Jesus this year
Welcome to 2022!
At the beginning of January, it's normal to have high hopes and expectations for what will happen in the new year. But based on the way things have gone the last 24 months, there's a lot of uncertainty. There's no way to know  how things will turn out. So we trust in and seek God's guidance and take one step at a time.
One of the reasons I produce The Bible Speaks to You Podcast is to encourage you as well as myself to live and think and pray the way Jesus did, to follow his example, to embrace his mindset.
You can download the list here, (then check your download folder).
22 week prayer project
So, to give us some framework for this, we're going to talk, in this week's episode, about 22 ways to pray with the mindset of Jesus in the year 2022.
Then, each week we'll focus on one of them in our prayers and strive to live the idea in our daily lives.
There are many more than 22 aspects of Jesus's mindset we could talk about but these are the ones I've selected for us to focus on for the first 22 weeks of the New Year.
If you're a regular listener to The Bible Speaks to You Podcast, you've heard me mention many of these, some of them quite often. There is not really any new material here.
What is new is the fact we will all be praying about these things together.
The power of collective prayer
Never underestimate the power of collective prayer focused on a specific idea. The book of Acts reports that after Jesus ascended, the disciples all met together and were constantly united in prayer, (Acts 1:14)
It was this custom that led up to the day of Pentecost when the disciples were all in one place, the Holy Spirit came upon them, and they went out to share the good news of Jesus Christ.  (Acts 2:1-4)
We may not all be in one place geographically, but we can all be in the same place spiritually. We can unite in our prayers to pray with the mind of Christ.
Are you ready? Here are 22 aspects of Jesus's mindset that can help us pray like Jesus and as a result, think and act and live more like Jesus.
Here we go.
1. The kingdom of heaven is at hand

How often do you start your prayers with bearing witness to the fact that the kingdom of heaven is at hand? (Matthew 4:17)
This is the very first thing Jesus preached in his public ministry. It is the primary focus of what he taught and what he instructed his disciples to teach and preach.
Please consider prayerfully what it means for the kingdom of heaven to be at hand, here, now.
Just because you can't perceive it with the five material senses doesn't mean it's not here.
Will you trust what your eyeballs tell you or will you trust what Jesus says?
Our prayers don't bring the kingdom of heaven to us, they open our eyes to see what is already here spiritually.
When you're praying about something, ask yourself: What is going on right now in the kingdom of heaven?
Ask God to reveal more of that to you.
There is no sickness, sin, pain, suffering, or death in heaven. Pray to see more of that here and now.
2. Jesus knew he couldn't do anything without the Father
So Jesus explained, "I tell you the truth, the Son can do nothing by himself. He does only what he sees the Father doing. Whatever the Father does, the Son also does.
I can do nothing on my own.     John 5:19, 30  NLT
This is the ultimate prayer of humility.
How long does it takes you and me to get to the point in our prayers that we realize we cannot solve the problem without God's help, inspiration, and direction?
How often do we roll up our sleeves with determination and ask God to bless what we are doing? Pray with the humility of Jesus before you even try to do something. Let this prayer lay the groundwork for what is done. Then, you will be able to say with Paul
I can do all things through Christ who strengthens me.     Philippians 4:13  NKJV

For when I am weak, then I am strong.     2 Corinthians 12:10  NKJV
3. Jesus was moved with compassion



And Jesus, when He came out, saw a great multitude and was moved with compassion for them, because they were like sheep not having a shepherd. So He began to teach them many things.     Mark 6:34  NKJV
What motivated Jesus's approach to how he dealt with the multitudes of people who came to see and hear him? It was compassion. I think Jesus must have had the compassion in his heart before he saw the people who came to him.
Before you start your day, pray to see through the compassionate eyes (mindset) of Jesus, the people who come to you for help.
4. Jesus only said what the Father told him to



Jesus told his followers quite clearly that he only said what God told him to.
I don't speak on my own authority. The Father who sent me has commanded me what to say and how to say it.
And I know his commands lead to eternal life; so I say whatever the Father tells me to say."John 12:49, 50 NLT
What would happen if you and I only said what God told us to? Our lives would change instantly. How can you embrace this aspect of Jesus's mindset and listen to God for what to say?
5. He got up early to pray, and sometimes prayed all night.
Before daybreak the next morning, Jesus got up and went out to an isolated place to pray.     Mark 1:35  NLT

One day soon afterward Jesus went up on a mountain to pray, and he prayed to God all night.     Luke 6:12  NLT
Jesus prayed when he felt a need. Sometimes, I think he prayed not just to find peace about what had happened on a given day, but also to prepare himself for what would happen on the day to come.
Have you ever stayed up all night or gotten up very early to pray about something? I have.
Sometimes I've gotten up in the middle of the night to pray. I don't even always know what I need to pray about, but as I quietly listen to God, it usually comes to me what I need to pray about.
After I find a sense of peace I will go back to bed, if there's time or go ahead with my day.
When you need to pray, embrace Jesus's approach and pray until you find peace.
6. Jesus spoke in parables
Why do you think Jesus spoke in parables? His disciples had the exact same question:
And the disciples came and said to Him, "Why do You speak to them in parables?"
He answered and said to them, "Because it has been given to you to know the mysteries of the kingdom of heaven, but to them it has not been given.
"Therefore I speak to them in parables, because seeing they do not see, and hearing they do not hear, nor do they understand.     Matthew 13:10, 11, 13 NKJV
Many of the people who came to hear Jesus preach did not understand his deep spiritual meaning. So he spoke in metaphors and parables, using language and imagery they could understand. Like seeds and weeds, sheep and goats, a lost silver coin, a pearl of great price.
But sometimes people didn't even understand the simple metaphors Jesus used. Even the great Nicodemus thought Jesus meant he needed to be born again literally. Jesus said to him,
But if you don't believe me when I tell you about earthly things, how can you possibly believe if I tell you about heavenly things?     John 3:12  NLT
When you talk to someone about spiritual ideas and the kingdom of heaven, it's important to use language your listener can understand.
You can even make up your won parables about computers or traffic lights or whatever ideas come to you to describe what the kingdom of heaven is like.
7. Jesus always did the will of the Father, not his own
One of the most important components of Jesus's mindset was the fact he always did the will of the Father and not his own. He points this out through out his ministry.
For I came down from heaven, not to do mine own will, but the will of him that sent me.  John 6:38 KJV
This approach to life culminates in the Garden of Gethsemane when Jesus completely resigns his will to God's. (Luke 22:42)
When you pray, do you tell God what you want or do you ask humbly what God's will is? The more we embrace the mindset of Jesus to only do God's will, the more we'll hear God's voice and know what to do.
It is not a burden to surrender your will to God's will. It's just the opposite. There is no greater joy than to hear God tell you what to do and then do it.
How can you seek to do God's will in your life?
8. Jesus knew he was the light of the world
Jesus was conscious of the fact that he was the light of the world. He knew his purpose was to dispel darkness, the darkness of sickness and disease, the darkness of sin, the darkness of death itself.
I am so encouraged by the fact that Jesus knew he was the light of the world and what that means for you and me.
Jesus spoke to the people once more and said, "I am the light of the world. If you follow me, you won't have to walk in darkness, because you will have the light that leads to life."      John 8:12  NLT
As you and I embrace this awareness that Jesus is the light of the world, we will be able to dispel the darkness that we face.
9. Jesus was willing and able to heal
One time a leper came up to Jesus and asked him for healing.
Suddenly, a man with leprosy approached him and knelt before him. "Lord," the man said, "if you are willing, you can heal me and make me clean." Jesus reached out and touched him. "I am willing," he said. "Be healed!" And instantly the leprosy disappeared.     Matthew 8:2, 3 NLT
Of course Jesus was willing and he knew he could heal the man.
If Jesus were here today, would he be willing and able to heal you? Certainly so.
The Spirit of Christ is present today just as it has always been. When we abide in the awareness and certainly of Christ's healing presence in our lives, we will reach out just as the leper did, and be healed.
10. Jesus sometimes rebuked something in the healing process

There were times when Jesus rebuked sickness and disease in order to heal someone. And he even rebuked a storm. The result was a peaceful sea.
Jesus was asked to pray for Peter's mother-in-law.
Simon's wife's mother was sick with a high fever, and they made request of Him concerning her. So He stood over her and rebuked the fever, and it left her. And immediately she arose and served them.     Luke 8:38, 39 NKJV
And then there was the time Jesus was casting out an evil spirit. He didn't rebuke the man. He rebuked the evil spirit.
But Jesus rebuked him, saying, "Be quiet, and come out of him!" And when the unclean spirit had convulsed him and cried out with a loud voice, he came out of him.     Mark 1:25, 26  NKJV
In both of these cases Jesus did not rebuke the person. He rebuked the problem.
Another time Jesus was in a storm on the Sea of Galilee in his disciples' boat.
And he arose, and rebuked the wind, and said unto the sea, Peace, be still. And the wind ceased, and there was a great calm.    Mark 4:39  KJV
It's interesting that he rebuked the wind, not the sea. He always addressed the root of the problem when he healed any situation.
What kind of mindset can discern that the problem is not the person but the disease or agitation, mental or physical that needed to be rebuked? What mindset would have that sense of authority?
When you pray for healing, don't think of a sick person as the problem. You can adopt the mindset of Jesus and rebuke the cause of the difficulty, and not the person.
Ask God to discern what needs to be rebuked.
11. Jesus taught with authority
When Jesus finished preaching his Sermon on the Mount, this is how Matthew describes the reaction of the people who heard him:
When Jesus had finished saying these things, the crowds were amazed at his teaching, for he taught with real authority—quite unlike their teachers of religious law.     Matthew 7:28, 29  NLT
Why could Jesus teach with such authority? It was because he knew his regulations with God. He only said what God told him to and only did God's will as we've already talked about.
When you follow Jesus's example, you can pray and preach with the same mindset of Christly authority Jesus did.
12. Jesus ate with sinners and outcasts
One of the the things I have come to love more and more about Jesus is that he hung out with the social outcasts of his day. He went to the people who needed help and he helped them.
The Pharisees were critical of this because they didn't want to interact with people who did not live a righteous life. But Jesus came to help these very people. And they welcomed his love.
This is brought out so clearly in this story from Mark:
Levi [Matthew] invited Jesus and his disciples to his home as dinner guests, along with many tax collectors and other disreputable sinners. (There were many people of this kind among Jesus' followers.) But when the teachers of religious law who were Pharisees saw him eating with tax collectors and other sinners, they asked his disciples, "Why does he eat with such scum?" When Jesus heard this, he told them,

"Healthy people don't need a doctor—sick people do. I have come to call not those who think they are righteous, but those who know they are sinners."

  Mark 2:15-17  NLT
Sometimes we just want to be with our friends and people we like. We don't want to deal with people who have problems or who have lifestyles we're critical of.
Jesus didn't worry about what others would say if he had dinner with the sinners and socially unacceptable people. He made a point of talking to them because they needed help. He knew he could help them.
When we embrace this mindset, it doesn't mean we have to help every homeless person or everyone who has been rejected by society. But we can always ask God to show us who we can minister to within our sphere of  influence.
13.  Jesus knew his disciples could understand his message and preach it to others and heal like he did
Jesus knew he would not be on earth forever. He found disciples who could grasp his message, accept his mission, acknowledge he was the Messiah, and share his message and mission with other.
What mindset does that show him to have?
Well, I think it shows he could trust God to give him the people he needed to accomplish all this.
It shows he could trust the people God gave him to do what they needed to do.
The wonderful thing is that Jesus told his disciples he knew they could understand. He said to them:
…it is given unto you to know the mysteries of the kingdom of heaven,
blessed are your eyes, for they see: and your ears, for they hear.     Matthew 13:11, 16  KJV
He also knew they would be able to heal. He told them so and sent them out to do just that:
And as ye go, preach, saying, The kingdom of heaven is at hand. Heal the sick, cleanse the lepers, raise the dead, cast out devils: freely ye have received, freely give.     Matthew 10:7, 8  KJV
When we acknowledge Jesus's mindset toward his disciples to understand his message, to preach and heal as he did, it will suddenly dawn on us that Jesus trusts us in the same way. He knew we would be able to understand his message, share it with others, and heal in his name.
14. Jesus always looked for receptive hearts to share his message with
If Jesus realized someone was receptive to his message, it didn't matter if they were a Pharisee, a social and religious outcast, or even a foreigner, whom Jews were not even supposed to talk to
We've already mentioned Nicodemus. Even though he was a prominent Pharisee, Jesus saw his receptive heart and was delighted to speak with him. (John 3:1-12)
Then there's the time Jesus spoke at length with the Samaritan woman at the well. (John 4:5-42)  He was not supposed to talk to Samaritans, especially not this woman who was living a less than moral lifestyle.
And don't forget the Roman Centurion who came to Jesus asking him to heal his servant. (Matthew 8:5-13) Jews weren't supposed to fraternize with the "enemy" and they were not allowed to go into a Gentile's home. But Jesus was willing to do so.
Jesus didn't care about what label someone had. He cared about what was in their hearts.
When you pray about who you can help, embrace this discernment of Jesus and his willingness to help those who are receptive.
15. Jesus didn't take the bait of critics and naysayers
One of the things I have come to see as incredibly important is the way Jesus did not get sucked into the attacks of his critics.
Sometimes he would sidestep their questions. Sometimes he would answer their questions with probing questions of his own. And often, he would expose their hypocrisy in a way they would see their own sins.
But he never fell for their traps or reacted to their criticisms.
One Sabbath day as Jesus was walking through some grainfields, his disciples broke off heads of grain, rubbed off the husks in their hands, and ate the grain. But some Pharisees said, "Why are you breaking the law by harvesting grain on the Sabbath?" Jesus replied, "Haven't you read in the Scriptures what David did when he and his companions were hungry? He went into the house of God and broke the law by eating the sacred loaves of bread that only the priests can eat. He also gave some to his companions."     Luke 6:1-4 NLT
The Pharisees were often trying to trick him into saying something they could criticize. Once the subject of paying Roman taxes came up, and they asked:
Now tell us—is it right for us to pay taxes to Caesar or not?"
He saw through their trickery and said, "Show me a Roman coin. Whose picture and title are stamped on it?"
"Caesar's," they replied.
"Well then," he said, "give to Caesar what belongs to Caesar, and give to God what belongs to God." Luke 20:22-25  KJV
We need this facet of Jesus' mindset so we don't get caught up in arguing or debating about our faith. Listen for God's guidance on when to speak and what to say.
16. Jesus knew God always heard his prayers
When Jesus went to raise Lazarus from the dead, he declared publicly that he knew God always heard his prayers.
Then Jesus looked up to heaven and said,

"Father, thank you for hearing me.

You always hear me, but I said it out loud for the sake of all these people standing here, so that they will believe you sent me."    

John 11: 41, 42  NLT
What if we could have that same awareness and certainty that God always hears and will answer our prayers?
Of course, Jesus knew he was always doing God's will, and so his prayers were always aligned with God's will.
If we pray for things contrary to God's will, God will not answer that prayer.
But as you embrace the mindset of Jesus in doing God's will, you will feel the same assurance that God does hear your prayer and will answer it.
17. Jesus knew he was the Bread of Life, the Messiah
Jesus was absolutely certain of who he was. He knew he had come to earth to proclaim the gospel of the kingdom of heaven and the message of salvation. He knew his identity as the Messiah.
He used a metaphor to describe this when he called himself the bread of life, the giver and sustainer of true life:
I am the bread of life!
I am the living bread that came down from heaven. Anyone who eats this bread will live forever;     John 6:48, 51 NLT
And he said with the exact same certainty to the Samritan woman that he was the messiah
Then Jesus told her, "I AM the Messiah!"     John 4:26  NLT
We can cherish this mindset of Jesus which was so certain of who he was. The more we recognize Jesus's absolute certainty of who he was, we will be certain of it as well.
And the more certain we are of who Jesus is, the more certain we will become of our place in the body of Christ and what our life purpose is.
18. Jesus does not rely on the testimony of men to validate or declare who he is
People were always trying to figure out who Jesus was, but as I just said in #17, Jesus knew exactly who he was. But he never depended on other people who believed he was the Messiah to validate his identity. He said emphatically:
I do not receive testimony from man,     John 5:34 NKJV 
Jesus acknowldged that John the Baptist had correctly born witness to who he was, but he had a higher witness, when God said,
This is my beloved Son, in whom I am well pleased.  Matthew 3:17  KJV
He also pointed out another witness to his identity in his fulfillment of the Messianic prophecies
I have greater witness than that of John: for the works which the Father hath given me to finish, the same works that I do, bear witness of me, that the Father hath sent me.  John 5:36  KJV
He was perhaps referring to this passage:
I the LORD have called thee in righteousness, and will hold thine hand, and will keep thee, and give thee for a covenant of the people, for a light of the Gentiles; To open the blind eyes, to bring out the prisoners from the prison, and them that sit in darkness out of the prison house.     Isaiah 42:6, 7
Jesus wanted people to believe he was the Messiah because of how he fulfilled the prophecies.
He also knew that someone could accept him as the Messiah only if God revealed it to them. When Peter confessed acknowledged Jesus as the Christ, Jesus clarified that Peter did not believe that because of what any person had said to him. It was a revelation from God.
Simon Peter answered, "You are the Messiah, the Son of the living God."
Jesus replied, "Blessed are you, Simon son of Jonah, for this was not revealed to you by flesh and blood, but by my Father in heaven.     Matthew 16:16, 17  NIV
Jesus didn't want anyone to believe in him because someone coerced them. He knew it must be from God.
19. Jesus saw the inherent goodness of people, especially children
Jesus knew people struggled with sin but saw beyond that.
When he preached his Sermon on the Mount, the crowd was full of people whom some churches today would label as miserable sinners. And the Pharisees of Jesus's day probably did the same thing
But Jesus saw people differently. He saw more. He said to all the people who heard him preach that famous sermon
You are the salt of the earth. You are the light of the world.     Matthew 5:13, 14 NIV
Jesus especially loved little children and saw their purity and innocence.
Some churches assert that children are born in sin and are totally depraved in nature. Jesus disagrees with this mindset. He said
Suffer little children, and forbid them not, to come unto me: for of such is the kingdom of heaven.     Matthew 19:14  KJV
Of such is the kingdom of heaven. Wow. Can we have that same mindset that sees the goodness of men, women, and children? Can we look through the eyes, the mindset, of Jesus and see God's image and likeness?
Yes we can.
20. Jesus prayed for his disciples
It's not so unusual for Jesus to pray for his disciples.
We often pray earnestly for our friends and family and people all over the world.
But Jesus's prayers were deeply earnest in ways that we need to immolate.
He wasn't just praying for his immediate disciples and the challenges they were about to face because of his crucifixion. He was looking far down the future, thousands of years into the future and praying for everyone who would ever believe on him.
I am praying not only for these disciples but also for all who will ever believe in me through their message. I pray that they will all be one, just as you and I are one—as you are in me, Father, and I am in you. And may they be in us so that the world will believe you sent me.     John 17:20, 21 NLT
I encourage you to embrace this mindset of praying for all those who believe in Christ, even those centuries in the future. Jesus had a grand vision of and love for everyone who would believe in him through all time. We can do the same.
21. Jesus knew he would be victorious over the cross, death, and the grave
Jesus knew he would be the victory over death and sin. How? Because he knew the prophecies promising it.
Several times he told his disciples he would be crucified and rise again. He promised them he would see them again.
So you have sorrow now, but I will see you again; then you will rejoice, and no one can rob you of that joy.     John 16:22 NLT
We can have this same assurance that Christ will be victorious in our lives, that we will face and overcome whatever challenges come to us.
22. Jesus knew his disciples would need the Holy Spirit to guide and protect them after he was gone
Jesus promised his disciples they would receive the Holy Spirit after he was gone. And he trusted them to spread his message with the whole world.
Jesus loved his dispciples so much he asked God to give them the Comforter
And I will pray the Father, and he shall give you another Comforter, that he may abide with you for ever;     John 14:16 KJV
Just before he ascended, he reaffirmed this promise
But you will receive power when the Holy Spirit comes upon you. And you will be my witnesses, telling people about me everywhere—in Jerusalem, throughout Judea, in Samaria, and to the ends of the earth."     Acts 1:8  NLT
And this promise was fulfilled on the day of Pentecost:
On the day of Pentecost all the believers were meeting together in one place. Suddenly, there was a sound from heaven like the roaring of a mighty windstorm, and it filled the house where they were sitting. Then, what looked like flames or tongues of fire appeared and settled on each of them. And everyone present was filled with the Holy Spirit     Acts 2:1-4  NLT
What type of mindset would be discern this need and ability?
It's really the mindset of love. Love for God. Love for the message of salvation. Love for his disciples. Love for all mankind.
When we have the mindset of love that Jesus did and pray for God to give us and others what we need to do God's work, the Holy Spirit will come to us, to guard, guide, protect, and direct us in sharing the Good News about Jesus Christ.
_____________
That's it, 22 ways to pray with the mindset of Jesus in 2022. You can download the list here, (then check your download folder).
This coming week, please pray with the first one on the list. Let your prayers be flavored with Jesus's promise that the kingdom of heaven is at hand.
∞∞∞∞∞∞∞∞∞∞
James Early, the Jesus Mindset Coach, is a Bible teacher, speaker, and podcaster. He conducts Bible workshops online and in person. His focus is on getting back to the original Christianity of Jesus by embracing the mindset of Christ in daily life. Contact him here.