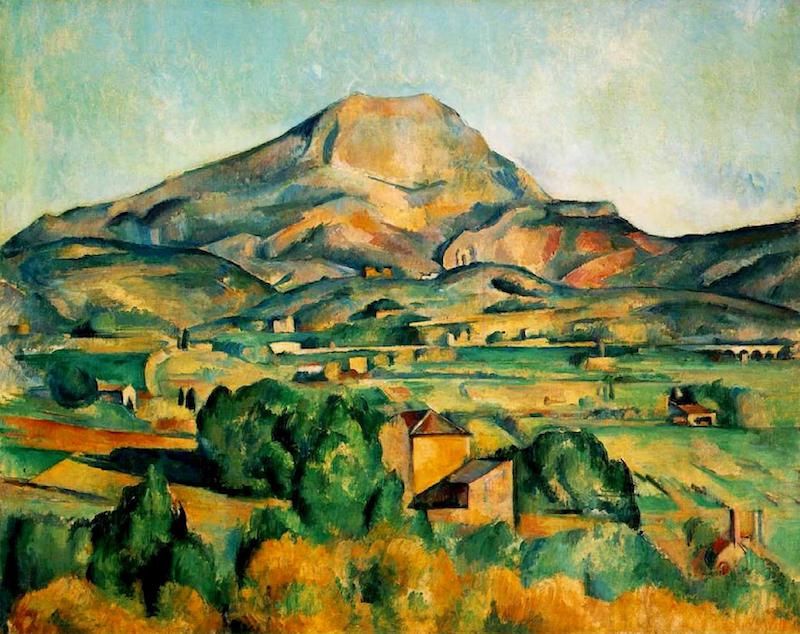 It's time to open your spiritual eyes
Look around you. What do you see? Your computer, your smartphone? If you're on a walk in the woods, you see the trees, the rocks, the gurgling stream.
Now be really observant. Do you see everything there is to see, where ever you are? At first you may  think you take it all in. But there's no way to see everything.
Can you see the stuff in your desk drawer when it's closed? Can you see what's behind that tree or the big rock up ahead? Or what about the inside of an apple you just picked up to eat?
There's no way to see everything with your eyes.
But there are other things you can't see even though they are all around. Well, I shouldn't call them "things," because they're spiritual.
For example, can you see the love you have for your family, or God's love for you? You can see the effects of that love, but not the love itself. You have to use your spiritual eyes.
Open your spiritual eyes
When Elisha was surrounded by the Syrian army, his servant was afraid. But the prophet prayed for God to open the young man's eyes so he could see. Suddenly the servant saw horses and chariots of fire all around Elisha.
They were there all along, but the man couldn't see them with his material eyeballs. Elisha did see the horses and chariots of fire. That's why he wasn't afraid.
Jesus saw the kingdom of heaven at hand
When Jesus's disciples were afraid they were going to drown in a storm at sea, they woke Jesus up. But Jesus wasn't afraid of what the material eyes saw. Using his spiritual vision he saw the kingdom of heaven at hand, where there are not storms, no danger, no fear.
Jesus rebuked what the material eyes saw, when it was not in tune with God's kingdom.
Can we learn to use our spiritual eyes?
Of course. You may not see horses and chariots of fire, but you can discern God's presence. You can feel God's love and protection.
In last week's episode, Why Did Jesus Spit on the Blind Man, we talked about two times Jesus healed physical blindness. This week we talk about opening our spiritual eyes.
And you don't have to wait until there's a terrifying army surrounding you or a life-threatening storm about to sink your boat. Even when everything is going well, we still need to use our spiritual vision to see God being in control of our lives.
Have you ever had an experience when God "opened your eyes" to see something that the material eyes can't see, when you discerned something that no one else saw?
This happened to me when I was studying in southern France during my junior year in college. A group of friends decided to climb Mt. Sainte Victoire, a mountain near Aix-en-Provence. But the weather did not cooperate at all.
To hear the story of how God protected us during a terrible electric storm with lightning bolts flashing right above our heads, check out this week's episode of the podcast on the player above. Or you can read about it on this blog post, Do You See the "Horses and Chariots of Fire"?
I'd love to hear about when God has revealed things to your spiritual eyes. Please contact me. I'd love to hear your story.
Thanks for listening and for sharing this episode with a friend.
Have a great week.
Blessings,
James
Bible quotes this week
1 Corinthians 2:9, 10  ESV
9 But, as it is written,
"What no eye has seen, nor ear heard,
nor the heart of man imagined,
what God has prepared for those who love him"—
10  these things God has revealed to us through the Spirit. For the Spirit searches everything, even the depths of God.
Psalm 119:18  ESV
18  Open my eyes, that I may behold
wondrous things out of your law.
2 Kings 6:15-17  ESV
15  When the servant of the man of God rose early in the morning and went out, behold, an army with horses and chariots was all around the city. And the servant said, "Alas, my master! What shall we do?"
16  He said, "Do not be afraid, for those who are with us are more than those who are with them."
17  Then Elisha prayed and said, "O LORD, please open his eyes that he may see." So the LORD opened the eyes of the young man, and he saw, and behold, the mountain was full of horses and chariots of fire all around Elisha.
Mark 4:37-41  ESV
37  And a great windstorm arose, and the waves were breaking into the boat, so that the boat was already filling.
38  But he was in the stern, asleep on the cushion. And they woke him and said to him, "Teacher, do you not care that we are perishing?"
39  And he awoke and rebuked the wind and said to the sea, "Peace! Be still!" And the wind ceased, and there was a great calm.
40  He said to them, "Why are you so afraid? Have you still no faith?"
41  And they were filled with great fear and said to one another, "Who then is this, that even the wind and the sea obey him?"
Matthew 13:16  ESV
16  But blessed are your eyes, for they see…