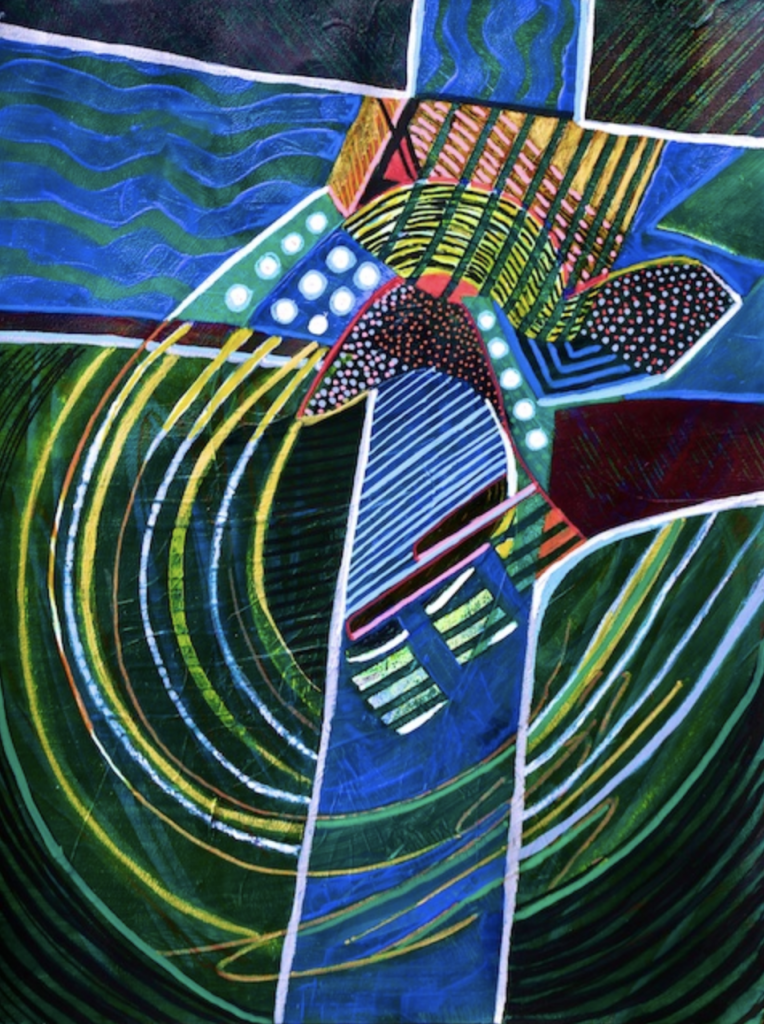 Lent is not Biblical
Then why do so many Christians celebrate Lent every year in preparing for Easter? There are lots of reasons, I'm sure. But over all I would say it's because they find meaning in the Lenten season through contemplation, prayer, fasting, and other activities. It helps them feel closer to Christ and follow him more sincerely.
But shouldn't we do that all year long?
Lent is the 40 day period of fasting before Easter. It comes from a Greek word, tessarakonta, which simply means "forty." The first time it is ever mentioned in Christian history is at the Council of Nicaea in AD 325. Before that, the practice of fasting before Easter had gradually evolved from one or two days to a week, and eventually turned into a 40 day period of fasting, to mirror Jesus's 40 days of fasting in the wilderness before  he began his ministry.
The word "Lent" comes from an old Anglo-Saxon word which means "lengthen." It comes from the time of year in the spring when the daylight hours are lengthening. But it's also a metaphor for Christ lengthening the spiritual light in our lives and bringing more of God's love to mankind because of the crucifixion and the resurrection.
Here's an article I found very helpful in explaining the history of Lent which goes into more detail: A Short History of Lent
But Lent is not mentioned anywhere in the Bible
There is no place where Jesus asks us to observe the practice we call Lent. Nor does Paul or any other Biblical writer.
Again I ask, why then, do so many Christians observe Lent? I think it gives them an opportunity to remember Jesus, his crucifixion and resurrection and strive to be more like him.
But if you are going to fast, give up something that you shouldn't be doing for forty days, shouldn't you give it up for the whole year? Lent should not just be a spiritual crash diet to get closer to Jesus. It should be something deep down in the heart's desire to honor and commemorate what Jesus did for the salvation of the whole world.
Jesus had some choice things to say about fasting
Do it privately, alone with God, and not so others can see what you're doing. If you want to celebrate Lent and obey Jesus, at least don't make a big production of what you're giving up for Lent and post it all over social media. That is exactly what Jesus is saying not to do.
There are some very thoughtful and spiritually thought provoking ideas about how to observe Lent which circulate every year. Lots of these practices are beautiful and wonderful ways to grow spiritually.
My only problem with that approach to Lent is that is should not be just for 40 days, but all year long. And why call it Lent. Just call it being a Christian, a follower of Christ.
I realize this is a non-traditional approach. But the more I look at the Bible to see exactly what Jesus told us to do, I wonder why we have all these other traditions he did not institute.
For more in depth discussion about fasting, here's a previous episode on the podcast called: How to Fast Like Jesus
Does that mean all church traditions that Jesus didn't start are invalid?
Not necessarily. A lot of it depends on what's in your heart and your motive for following a tradition, and why it was started in the first place. Jesus warned the Pharisees about breaking the commandments of God by obeying their religious traditions. Whoa! We don't want to fall into that camp.
Can you think of someone who would appreciate this episode? Please share it with them.
I would love to hear your thoughts on this subject. Listen to this episode and let me know what you think.
Have a wonderful week.
Blessings,
James
Bible references in this episode:
Matthew 6:16-18  ESV
16  "And when you fast, do not look gloomy like the hypocrites, for they disfigure their faces that their fasting may be seen by others. Truly, I say to you, they have received their reward.
17  But when you fast, anoint your head and wash your face,
18  that your fasting may not be seen by others but by your Father who is in secret. And your Father who sees in secret will reward you.
Luke 5:33  ESV
33  And they (the Pharisees) said to him, "The disciples of John fast often and offer prayers, and so do the disciples of the Pharisees, but yours eat and drink."  (In Matthew 9:14 it's the disciples of John the Baptist who ask the question. In Mark 2:19, 20 it's just people in general who ask.)
Mark 2:19, 20  ESV
19  And Jesus said to them, "Can the wedding guests fast while the bridegroom is with them? As long as they have the bridegroom with them, they cannot fast.
20  The days will come when the bridegroom is taken away from them, and then they will fast in that day.
Matthew 15:3  ESV
3  He answered them, "And why do you break the commandment of God for the sake of your tradition?"
Luke 9:23  ESV
23  And he said to all, "If anyone would come after me, let him deny himself and take up his cross daily and follow me.
Luke 22:42  KJV
42  Saying, Father, if thou be willing, remove this cup from me: nevertheless not my will, but thine, be done.
John 5:30  ESV
30  "I can do nothing on my own. As I hear, I judge, and my judgment is just, because I seek not my own will but the will of him who sent me.
Matthew 5:14  ESV
14  You are the light of the world. A city set on a hill cannot be hidden.