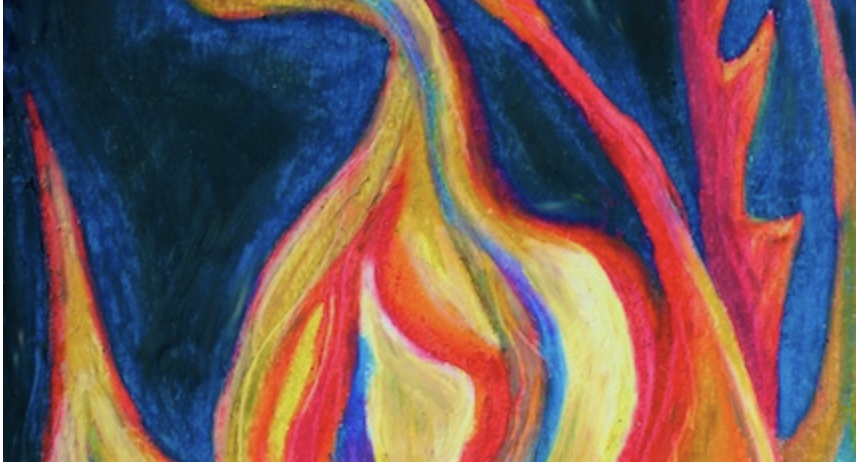 What's the best way to pray about the weather and natural disasters?
The Bible mentions storms, fire, and earthquakes frequently. There's a lot to learn from how people back then dealt with and prayed about these challenges.
In this episode I talk about:
Jonah and the storm he was in
Jesus stilling the storm on his disciples' boat
The earthquakes at Jesus' crucifixion and resurrection
The earthquake that freed Paul and Silas from prison
Shadrach, Meshach, and Abednego in the fiery furnace
How a Sunday School teacher prayed about a tornado headed directly for her house
A lady whose house was not touched in the middle of a forest fire
How to pray like Jesus
And I share a few ideas about how to pray like Jesus in the midst of these kinds of situations.
There was one specific type of prayer he used to stop the storm. We can follow his example and pray with the same authority he did, because, as Paul promises us, "We have the mind of Christ." 1 Corinthians 2:16
Thanks so much for listening. Please share this with a friend.
And join me in praying for our world.
Blessings,
James
If you would like to contribute toward the production expenses of The Bible Speaks to You Podcast, click here:
Support the show
Bible references in this episode:
Jonah 1:12  ESV
12  He [Jonah] said to them, "Pick me up and hurl me into the sea; then the sea will quiet down for you, for I know it is because of me that this great tempest has come upon you."
Mark 4:39  ESV
39  And he awoke and rebuked the wind and said to the sea, "Peace! Be still!" And the wind ceased, and there was a great calm.
Proverbs 30:4 KJV
4  Who hath ascended up into heaven, or descended? who hath gathered the wind in his fists? who hath bound the waters in a garment? who hath established all the ends of the earth? what is his name, and what is his son's name, if thou canst tell?
Matthew 6:10  KJV
10  Thy will be done in earth, as it is in heaven.
Matthew 27:54  ESV
54  When the centurion and those who were with him, keeping watch over Jesus, saw the earthquake and what took place, they were filled with awe and said, "Truly this was the Son of God!"
Matthew 28:2  ESV
2  And behold, there was a great earthquake, for an angel of the Lord descended from heaven and came and rolled back the stone and sat on it.
Acts 16:25, 26  ESV
25  About midnight Paul and Silas were praying and singing hymns to God, and the prisoners were listening to them,
26  and suddenly there was a great earthquake, so that the foundations of the prison were shaken. And immediately all the doors were opened, and everyone's bonds were unfastened.
Daniel 3:23, 27  ESV
23  And these three men, Shadrach, Meshach, and Abednego, fell bound into the burning fiery furnace.
27  The hair of their heads was not singed, their cloaks were not harmed, and no smell of fire had come upon them.
Isaiah 43:2  ESV
2  When you pass through the waters, I will be with you;
and through the rivers, they shall not overwhelm you;
when you walk through fire you shall not be burned,
and the flame shall not consume you.
1 Kings 19:11, 12  KJV
11  and a great and strong wind rent the mountains, and brake in pieces the rocks before the LORD; but the LORD was not in the wind: and after the wind an earthquake; but the LORD was not in the earthquake:
12  And after the earthquake a fire; but the LORD was not in the fire: and after the fire a still small voice.
John 16:26, 27  ESV
26  In that day you will ask in my name, and I do not say to you that I will ask the Father on your behalf;
27  for the Father himself loves you, because you have loved me and have believed that I came from God.
1 Corinthians 2:16  ESV
16  But we have the mind of Christ.
John 12:50  ESV
50  What I say, therefore, I say as the Father has told me.
John 5:19, 20  ESV
19  So Jesus said to them, "Truly, truly, I say to you, the Son can do nothing of his own accord, but only what he sees the Father doing. For whatever the Father does, that the Son does likewise.
20  For the Father loves the Son and shows him all that he himself is doing. And greater works than these will he show him, so that you may marvel.
John 14:12  ESV
12  Truly, truly, I say to you, whoever believes in me will also do the works that I do; and greater works than these will he do, because I am going to the Father.