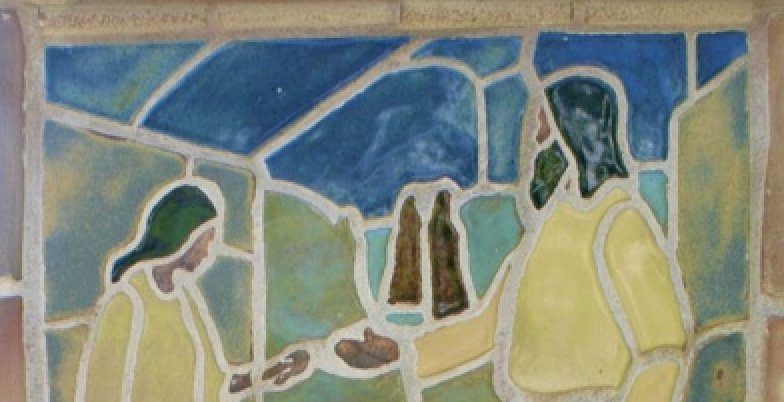 Who is Jesus really?
2,000 years ago people were trying to figure out who Jesus was. He only told a few people he was the Messiah.
One day, a man was talking to Jesus and burst out with the question, "Why do you keep us in such suspense? If you are the Christ, just tell us plainly."
Wouldn't that have made things so much easier for everyone? Well, not really.
What if Jesus had come right out and told everyone he was the Messiah? Do you think more people would have believed him? Probably not.
Today we have the advantage of the New Testament which shows how Jesus fulfilled all the prophecies of the coming Messiah. But people in Jesus's day did not have those resources.
But some people in Jesus's day did discover he was the Messiah, even though they didn't know how he fulfilled all those prophecies. How did they figure it out?
In this episode I talk about the only real way to discover and accept that Jesus is the Christ. Unfortunately, some people believe Jesus is the Messiah for the wrong reasons.
People are still speculating on who Jesus is
The hint is in Matthew 16:16, 17
What Peter said to Jesus is so important, but what Jesus said to Peter is just as important.
It's not what someone else says you should believe that's important but what God reveals to you.
I hope you find this episode helpful. If so, please share it with a friend.
Have a great week,
James
P.S. Thanks so much for listening. If you haven't left a review on Apple Podcasts, I would really appreciate it if you would.
Scriptures quoted in this episode:
John 10:23, 24  ESV
23  Jesus was walking in the temple, in the colonnade of Solomon.
24  So the Jews gathered around him and said to him, "How long will you keep us in suspense? If you are the Christ, tell us plainly."
25  Jesus answered them, "I told you, and you do not believe. The works that I do in my Father's name bear witness about me,
Isaiah 42:7  ESV
7  to open the eyes that are blind, to bring out the prisoners from the dungeon, from the prison those who sit in darkness.
Luke 24: 13-21, 25-34  ESV
13  That very day two of them were going to a village named Emmaus, about seven miles from Jerusalem,
14  and they were talking with each other about all these things that had happened.
15  While they were talking and discussing together, Jesus himself drew near and went with them.
16  But their eyes were kept from recognizing him.
17  And he said to them, "What is this conversation that you are holding with each other as you walk?" And they stood still, looking sad.
18  Then one of them, named Cleopas, answered him, "Are you the only visitor to Jerusalem who does not know the things that have happened there in these days?"
19  And he said to them, "What things?" And they said to him, "Concerning Jesus of Nazareth, a man who was a prophet mighty in deed and word before God and all the people,
20  and how our chief priests and rulers delivered him up to be condemned to death, and crucified him.
21  But we had hoped that he was the one to redeem Israel. Yes, and besides all this, it is now the third day since these things happened.
25  And he said to them, "O foolish ones, and slow of heart to believe all that the prophets have spoken!
26  Was it not necessary that the Christ should suffer these things and enter into his glory?"
27  And beginning with Moses and all the Prophets, he interpreted to them in all the Scriptures the things concerning himself.
28  So they drew near to the village to which they were going. He acted as if he were going farther,
29  but they urged him strongly, saying, "Stay with us, for it is toward evening and the day is now far spent." So he went in to stay with them.
30  When he was at table with them, he took the bread and blessed and broke it and gave it to them.
31  And their eyes were opened, and they recognized him. And he vanished from their sight.
32  They said to each other, "Did not our hearts burn within us while he talked to us on the road, while he opened to us the Scriptures?"
33  And they rose that same hour and returned to Jerusalem. And they found the eleven and those who were with them gathered together,
34  saying, "The Lord has risen indeed, and has appeared to Simon!"
Luke 1:41-44  ESV
41  And when Elizabeth heard the greeting of Mary, the baby leaped in her womb. And Elizabeth was filled with the Holy Spirit,
42  and she exclaimed with a loud cry, "Blessed are you among women, and blessed is the fruit of your womb!
43  And why is this granted to me that the mother of my Lord should come to me?
44  For behold, when the sound of your greeting came to my ears, the baby in my womb leaped for joy.
Luke 2:11  ESV
11  For unto you is born this day in the city of David a Savior, who is Christ the Lord.
Luke 2:25-33  ESV
25  Now there was a man in Jerusalem, whose name was Simeon, and this man was righteous and devout, waiting for the consolation of Israel, and the Holy Spirit was upon him.
26  And it had been revealed to him by the Holy Spirit that he would not see death before he had seen the Lord's Christ.
27  And he came in the Spirit into the temple, and when the parents brought in the child Jesus, to do for him according to the custom of the Law,
28  he took him up in his arms and blessed God and said,
29  "Lord, now you are letting your servant depart in peace, according to your word;
30  for my eyes have seen your salvation
31  that you have prepared in the presence of all peoples,
32  a light for revelation to the Gentiles, and for glory to your people Israel."
33  And his father and his mother marveled at what was said about him.
Luke 2:36-38  ESV
36  And there was a prophetess, Anna, the daughter of Phanuel, of the tribe of Asher. She was advanced in years, having lived with her husband seven years from when she was a virgin,
37  and then as a widow until she was eighty-four. She did not depart from the temple, worshiping with fasting and prayer night and day.
38  And coming up at that very hour she began to give thanks to God and to speak of him to all who were waiting for the redemption of Jerusalem.
John 1:32-37, 40, 41, 43, 45-49  ESV
32  And John bore witness: "I saw the Spirit descend from heaven like a dove, and it remained on him.
33  I myself did not know him, but he who sent me to baptize with water said to me, 'He on whom you see the Spirit descend and remain, this is he who baptizes with the Holy Spirit.'
34 And I have seen and have borne witness that this is the Son of God."
35  The next day again John was standing with two of his disciples,
36  and he looked at Jesus as he walked by and said, "Behold, the Lamb of God!"
37  The two disciples heard him say this, and they followed Jesus.
40  One of the two who heard John speak and followed Jesus was Andrew, Simon Peter's brother.
41  He first found his own brother Simon and said to him, "We have found the Messiah" (which means Christ).
43  The next day Jesus decided to go to Galilee. He found Philip and said to him, "Follow me."
45  Philip found Nathanael and said to him, "We have found him of whom Moses in the Law and also the prophets wrote, Jesus of Nazareth, the son of Joseph."
46  Nathanael said to him, "Can anything good come out of Nazareth?" Philip said to him, "Come and see."
47  Jesus saw Nathanael coming toward him and said of him, "Behold, an Israelite indeed, in whom there is no deceit!"
48  Nathanael said to him, "How do you know me?" Jesus answered him, "Before Philip called you, when you were under the fig tree, I saw you."
49  Nathanael answered him, "Rabbi, you are the Son of God! You are the King of Israel!"
Acts 28:24  KJV
24  And some believed the things which were spoken, and some believed not.
Matthew 11:19  ESV
19  The Son of Man came eating and drinking, and they say, 'Look at him! A glutton and a drunkard, a friend of tax collectors and sinners!'
Matthew 12:24  ESV
24  But when the Pharisees heard it, they said, "It is only by Beelzebul, the prince of demons, that this man casts out demons."
Matthew 13:55  KJV
55  Is not this the carpenter's son?
John 10:20, 21  KJV
20 And many of them said, He hath a devil, and is mad; why hear ye him?
21  Others said, These are not the words of him that hath a devil. Can a devil open the eyes of the blind?
John 4:25, 26  KJV
24  The woman saith unto him, I know that Messias cometh, which is called Christ: when he is come, he will tell us all things.
25  Jesus saith unto her, I that speak unto thee am he.
John 9:35-38  ESV
35  Jesus heard that they had cast him out, and having found him he said, "Do you believe in the Son of Man
36  He answered, "And who is he, sir, that I may believe in him?"
37  Jesus said to him, "You have seen him, and it is he who is speaking to you."
38  He said, "Lord, I believe,"
Matthew 16:13-17  ESV
13  Now when Jesus came into the district of Caesarea Philippi, he asked his disciples, "Who do people say that the Son of Man is?"
14  And they said, "Some say John the Baptist, others say Elijah, and others Jeremiah or one of the prophets."
15  He said to them, "But who do you say that I am?"
16  Simon Peter replied, "You are the Christ, the Son of the living God."
17  And Jesus answered him, "Blessed are you, Simon Bar-Jonah! For flesh and blood has not revealed this to you, but my Father who is in heaven.